This page showcases some of the projects I worked on during my time as a student of Industrial Product Design.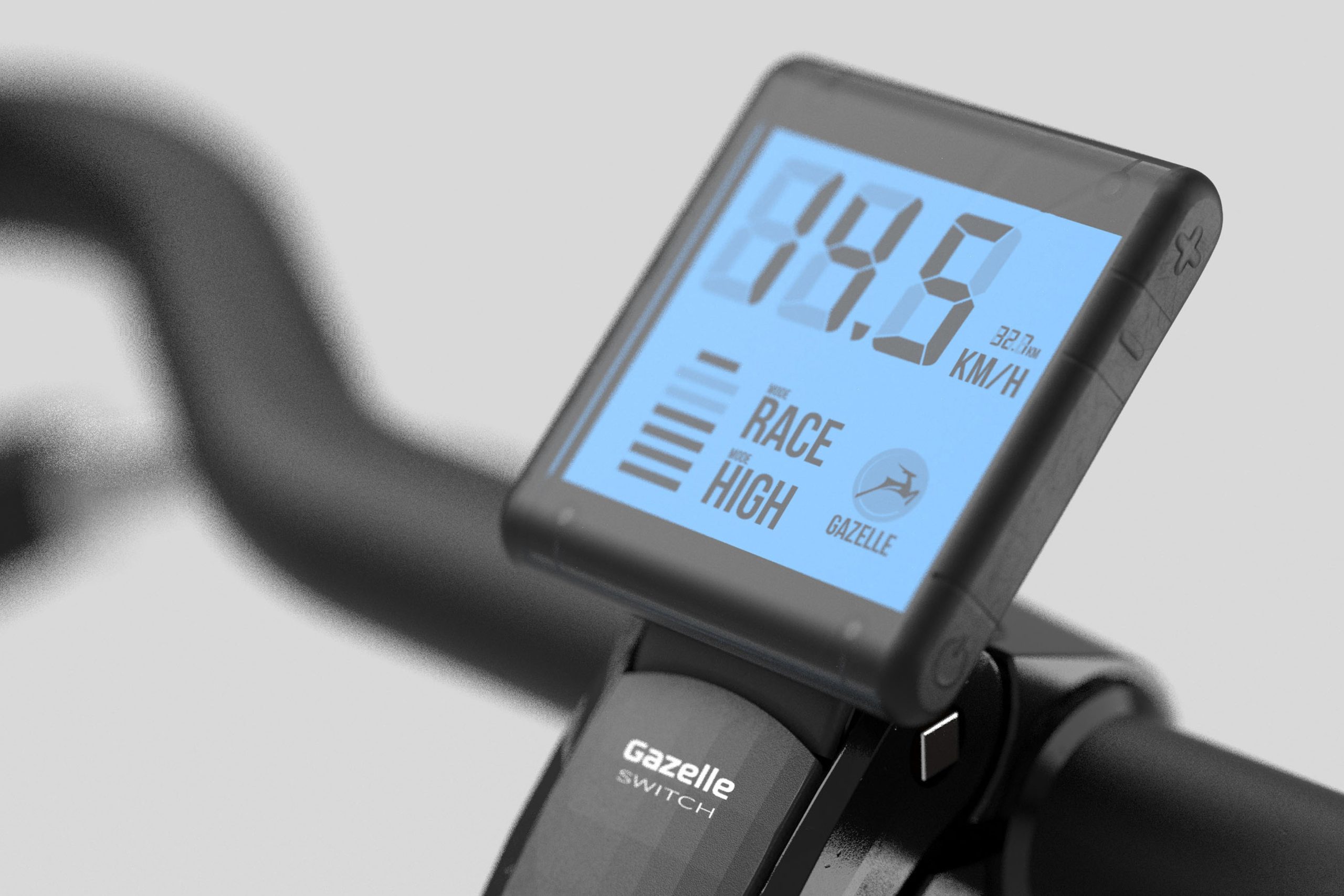 The third-party components are integrated perfectly into the bikes, except for the computer. Gazelle wants a universal design for the bicycle computer to fit better with the design of their bicycles.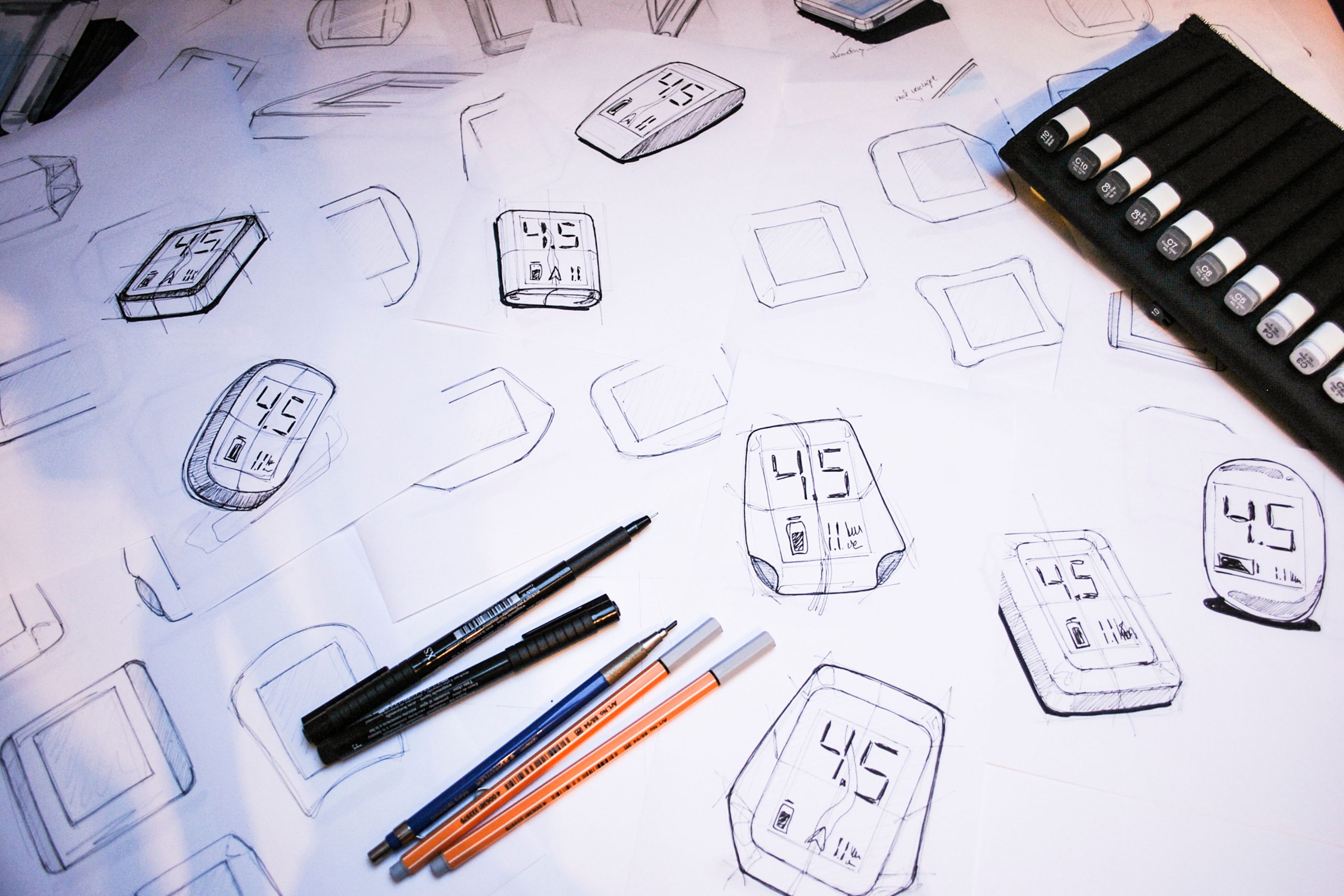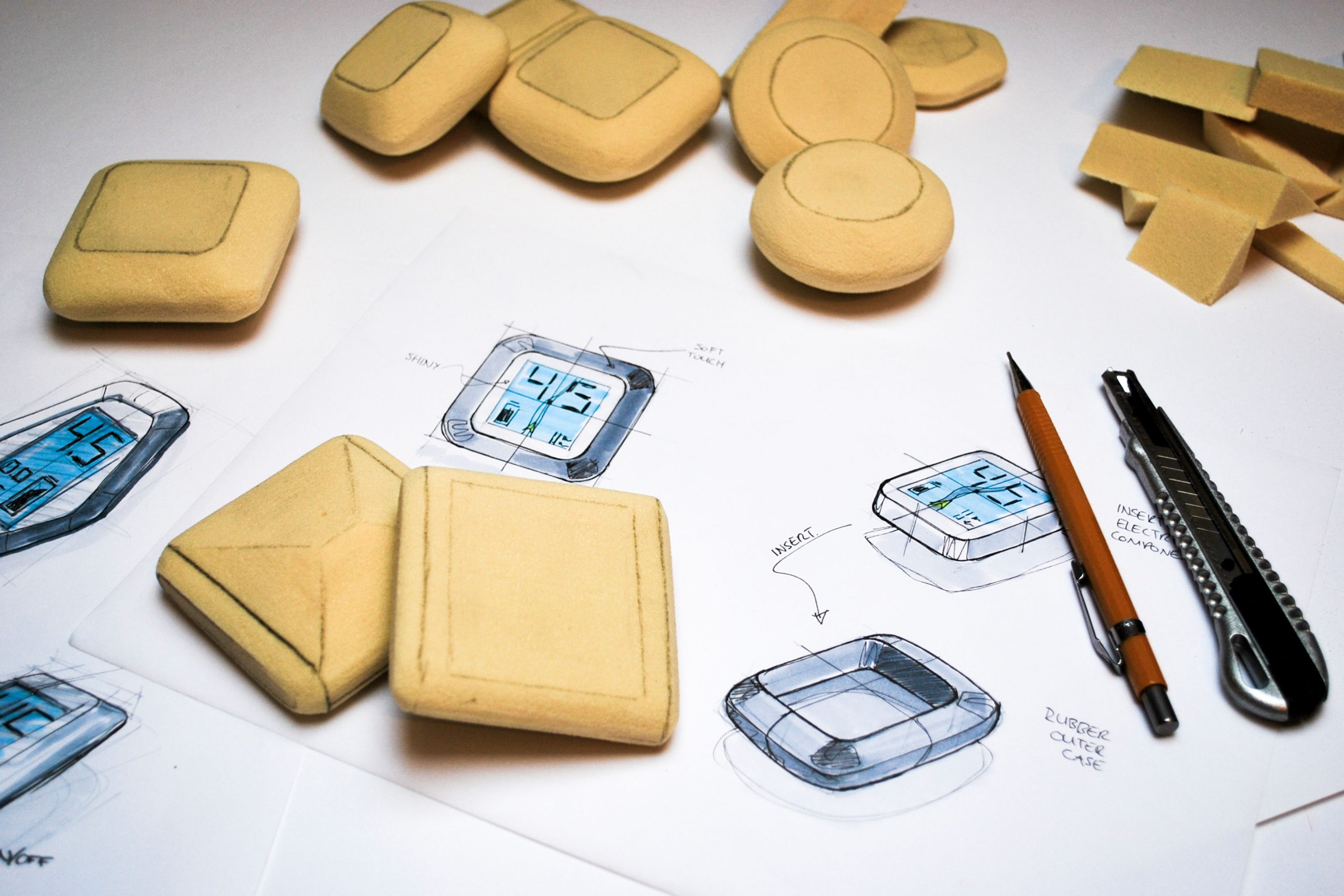 Exploring shapes and user interaction, using high-density foam to explore, ideate and test the shape and size in three dimensions.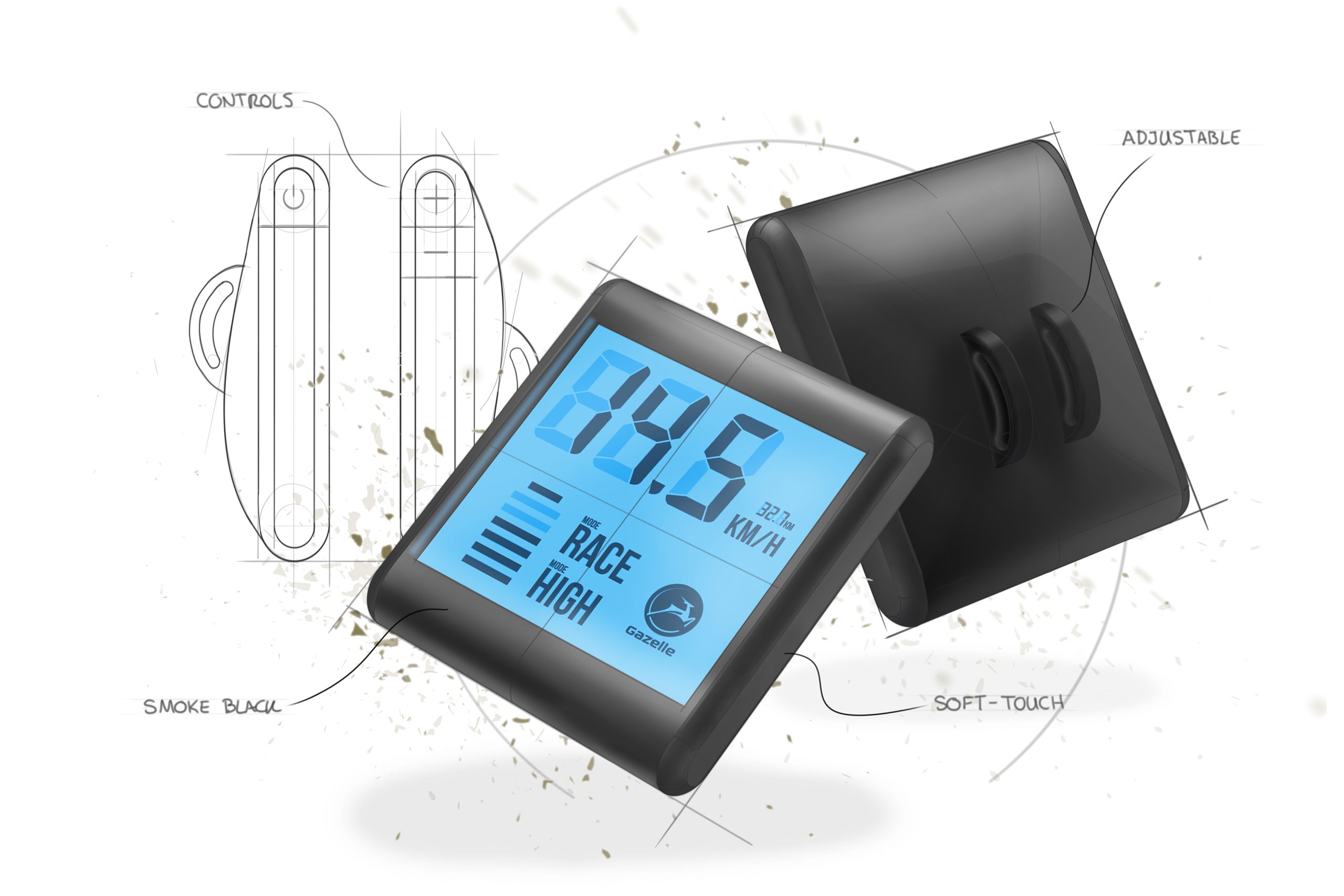 The design is created to fit seamlessly with both the elegant city bicycles and the rugged off roaders Gazelle has to offer, and will offer in the future.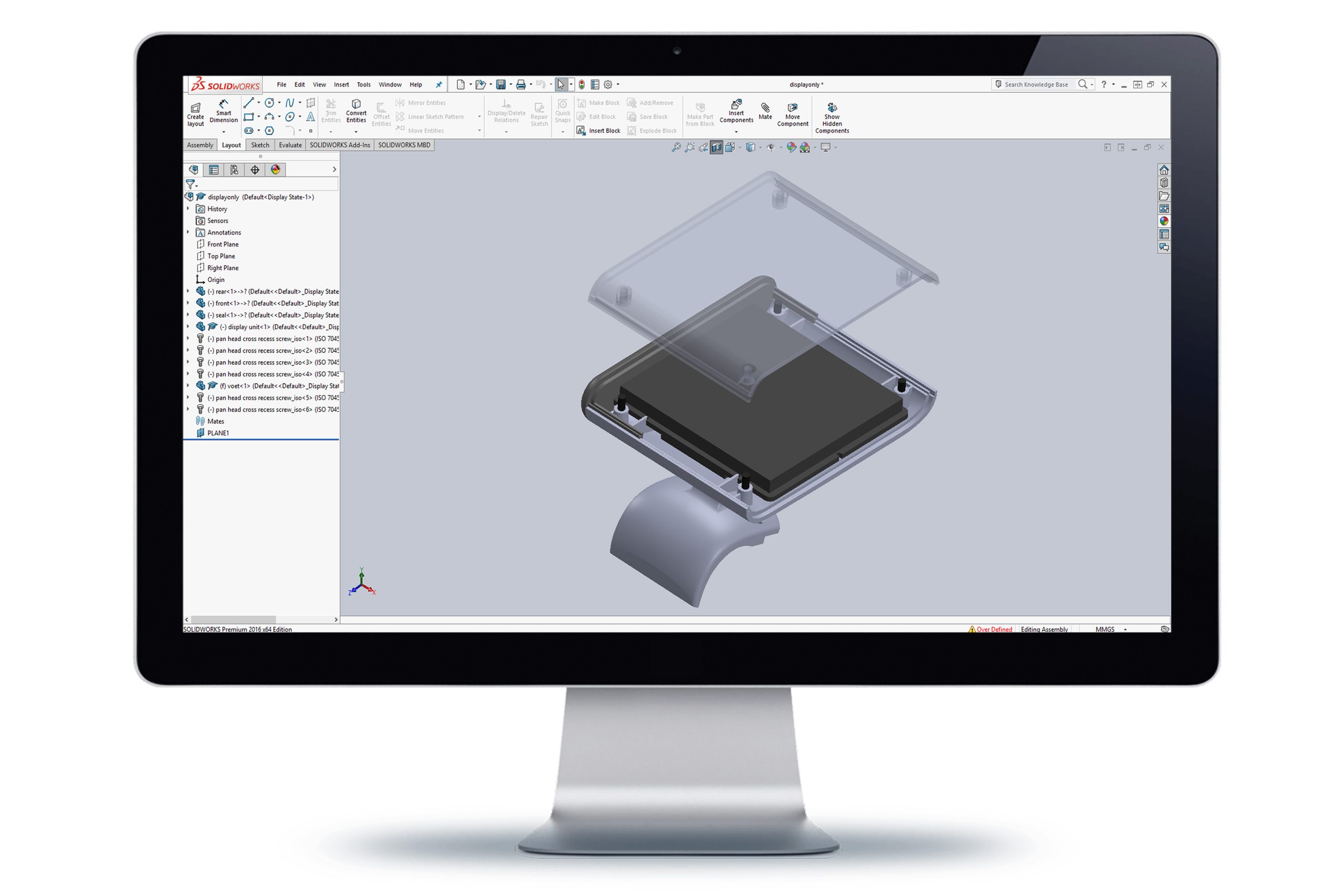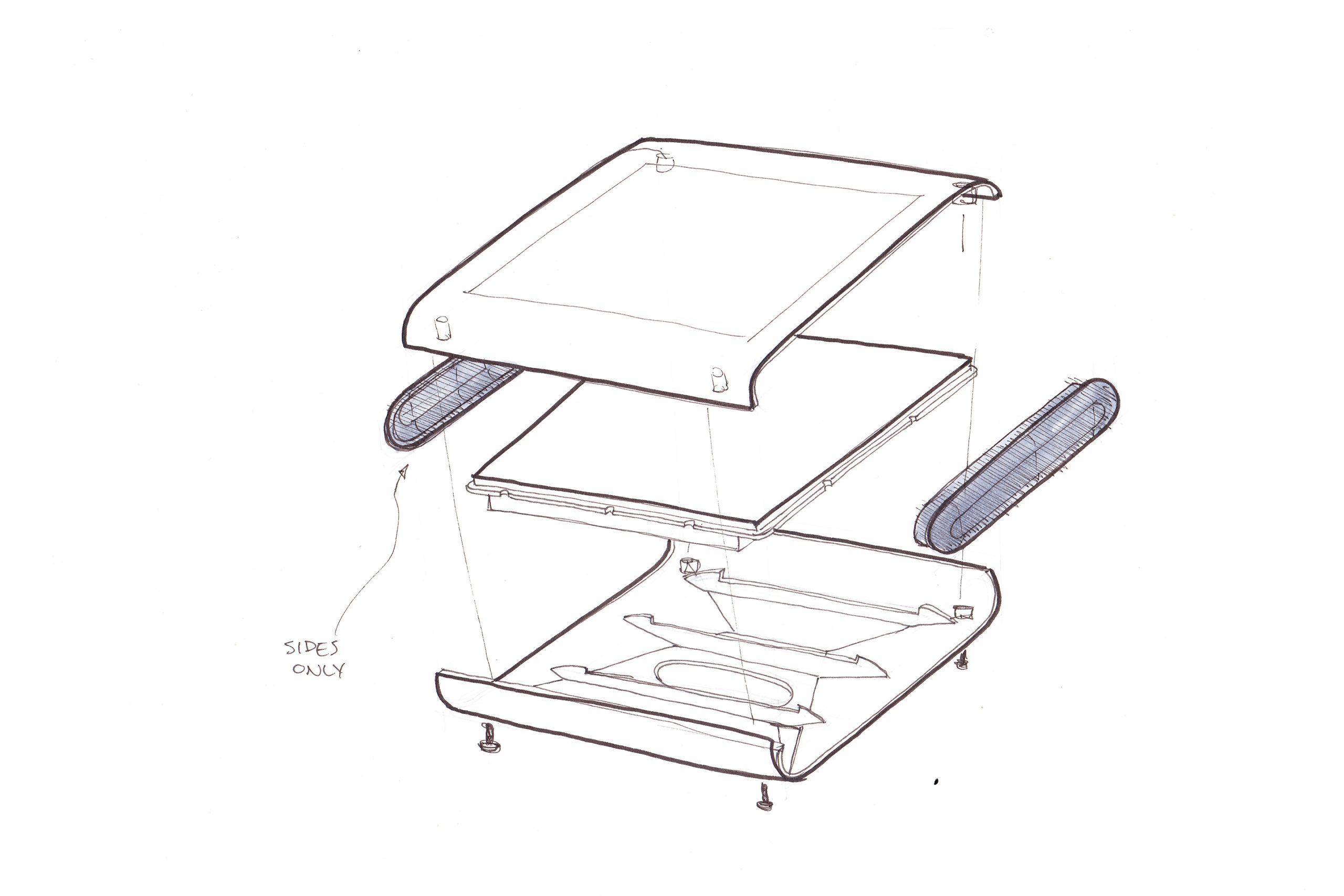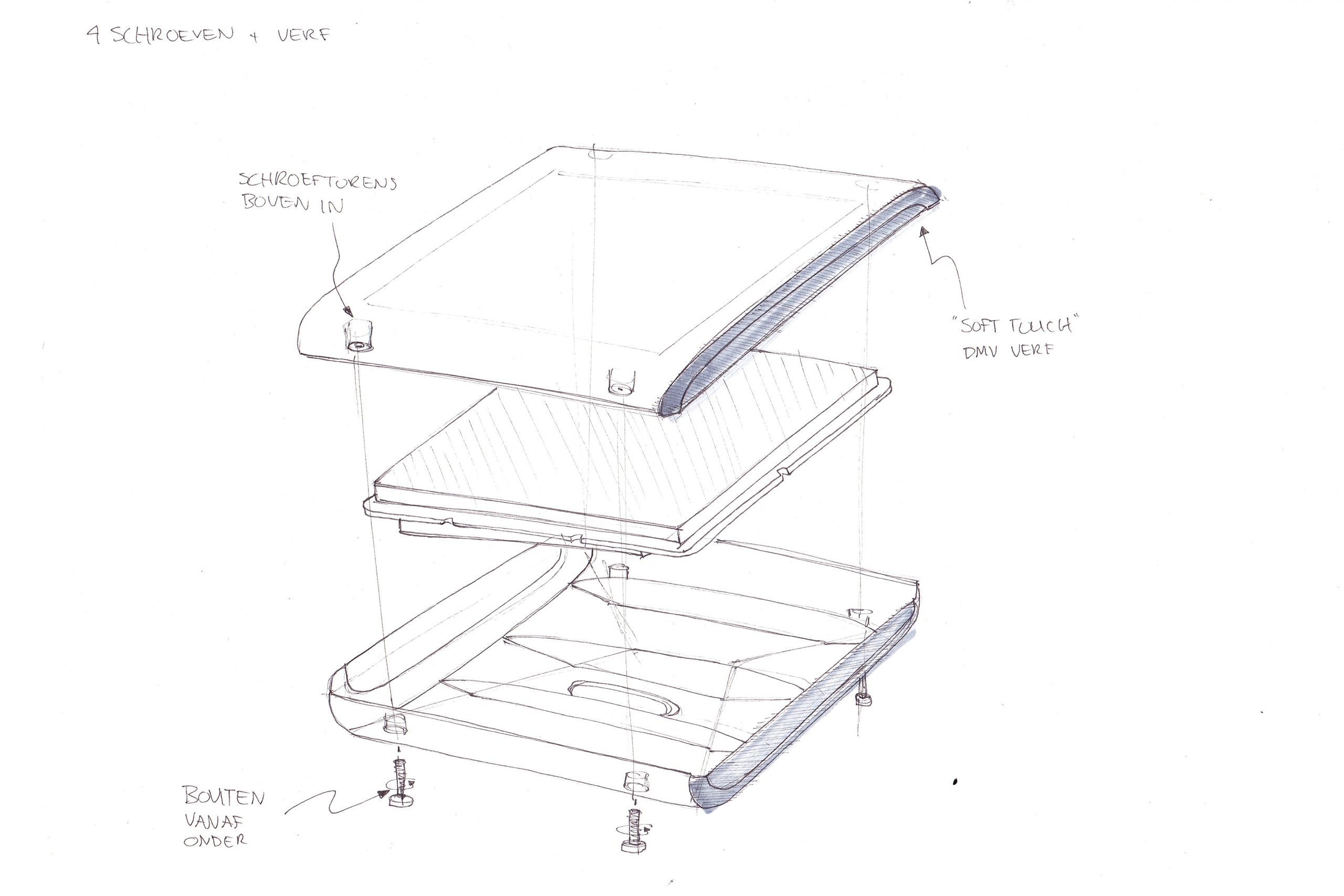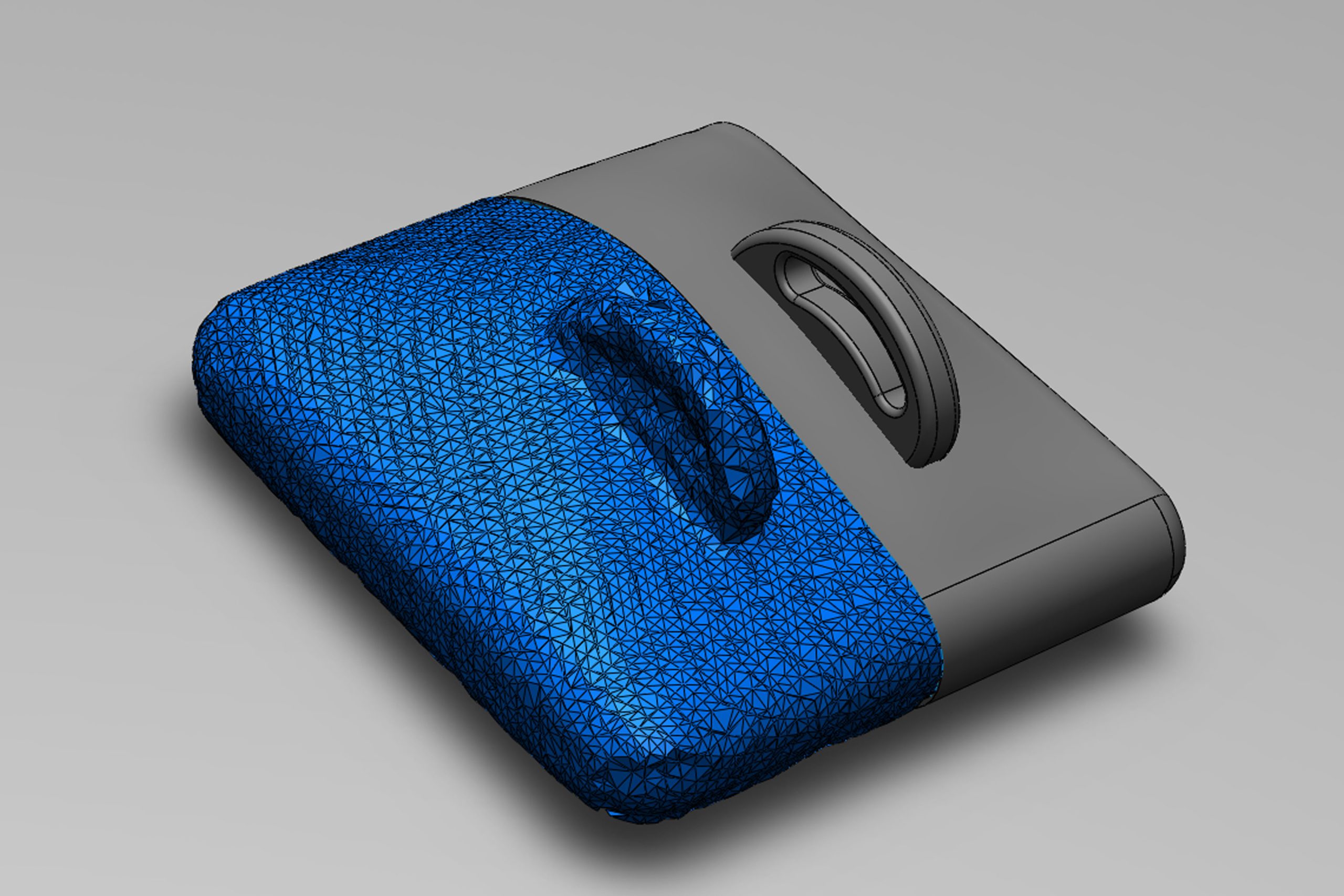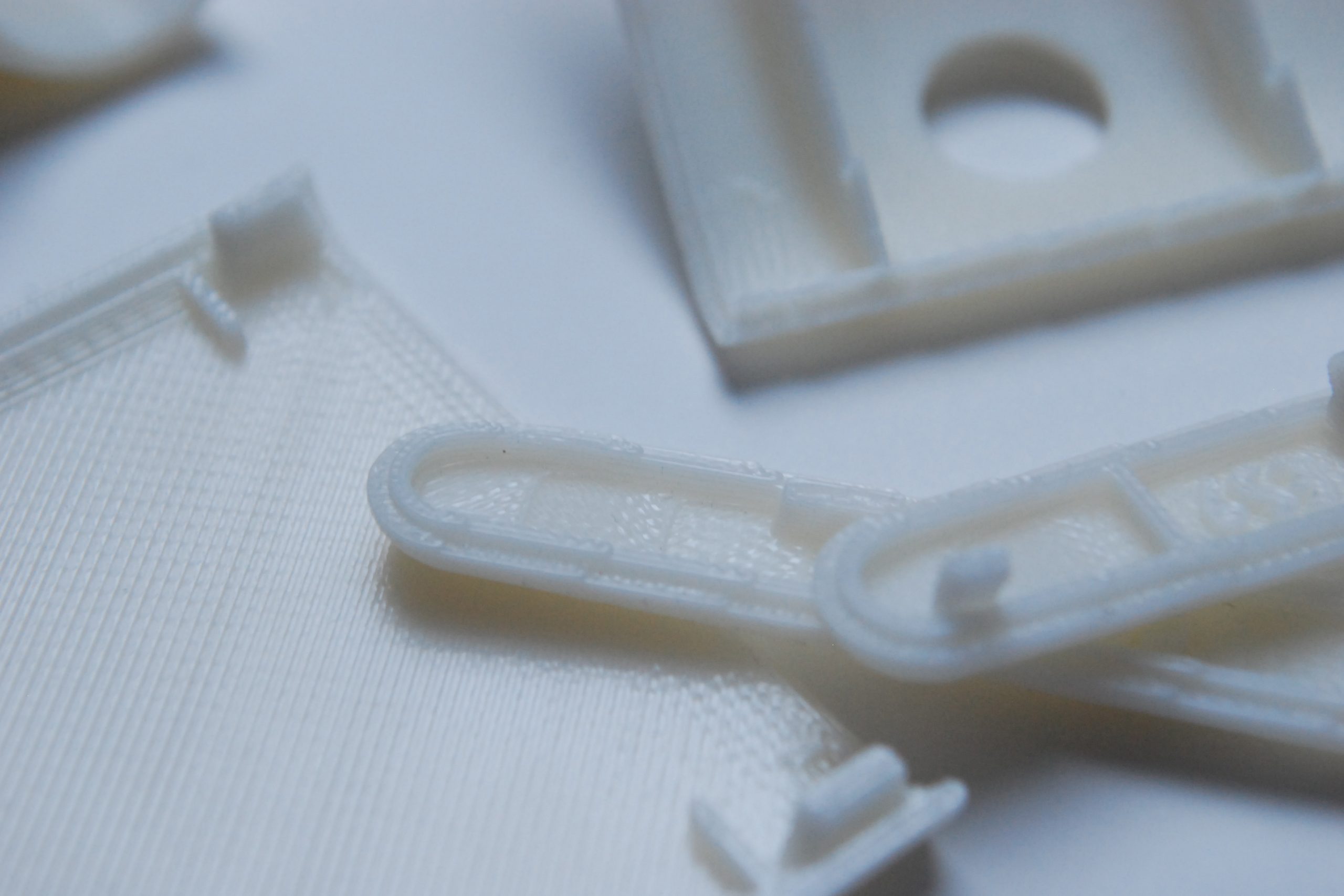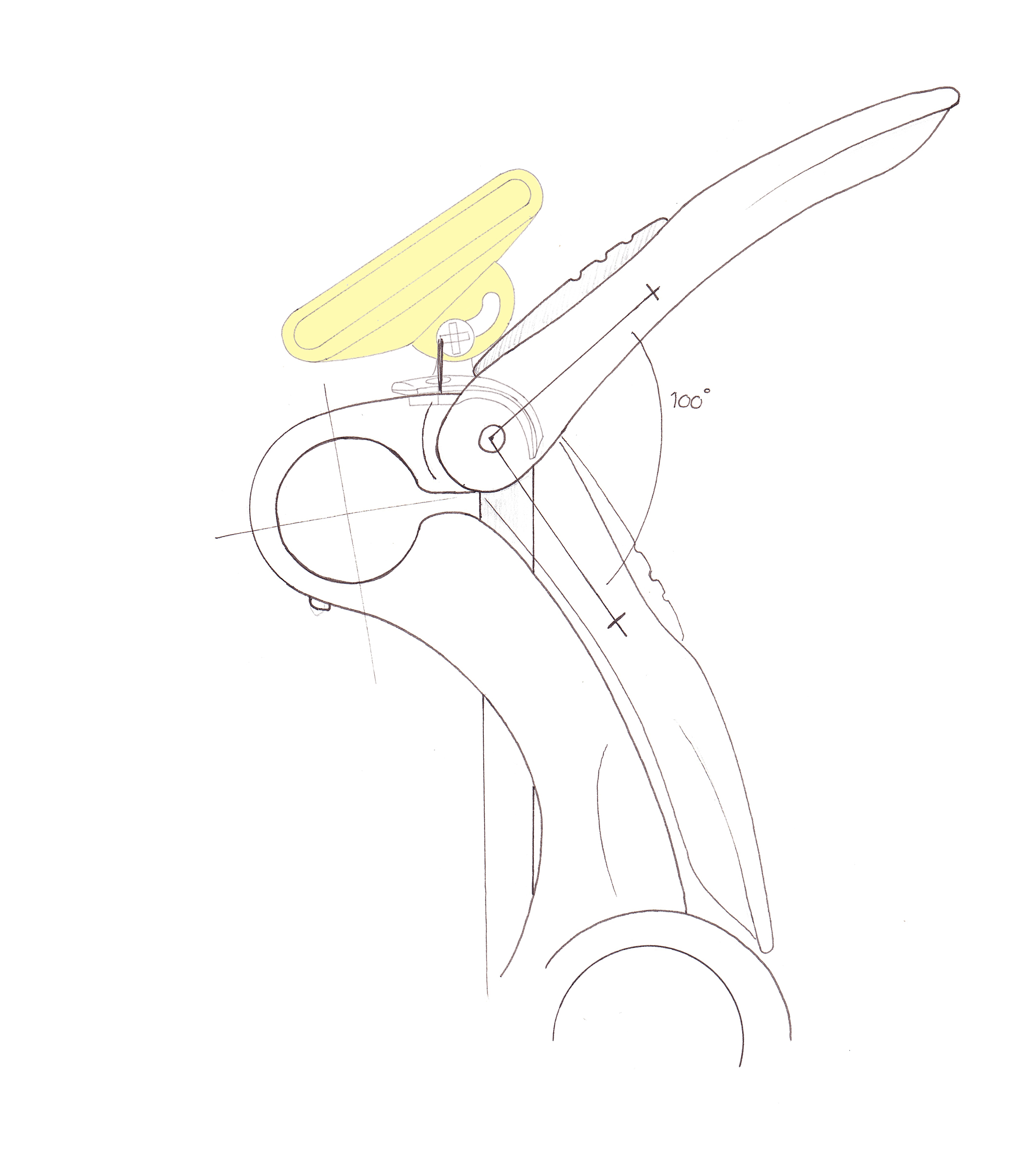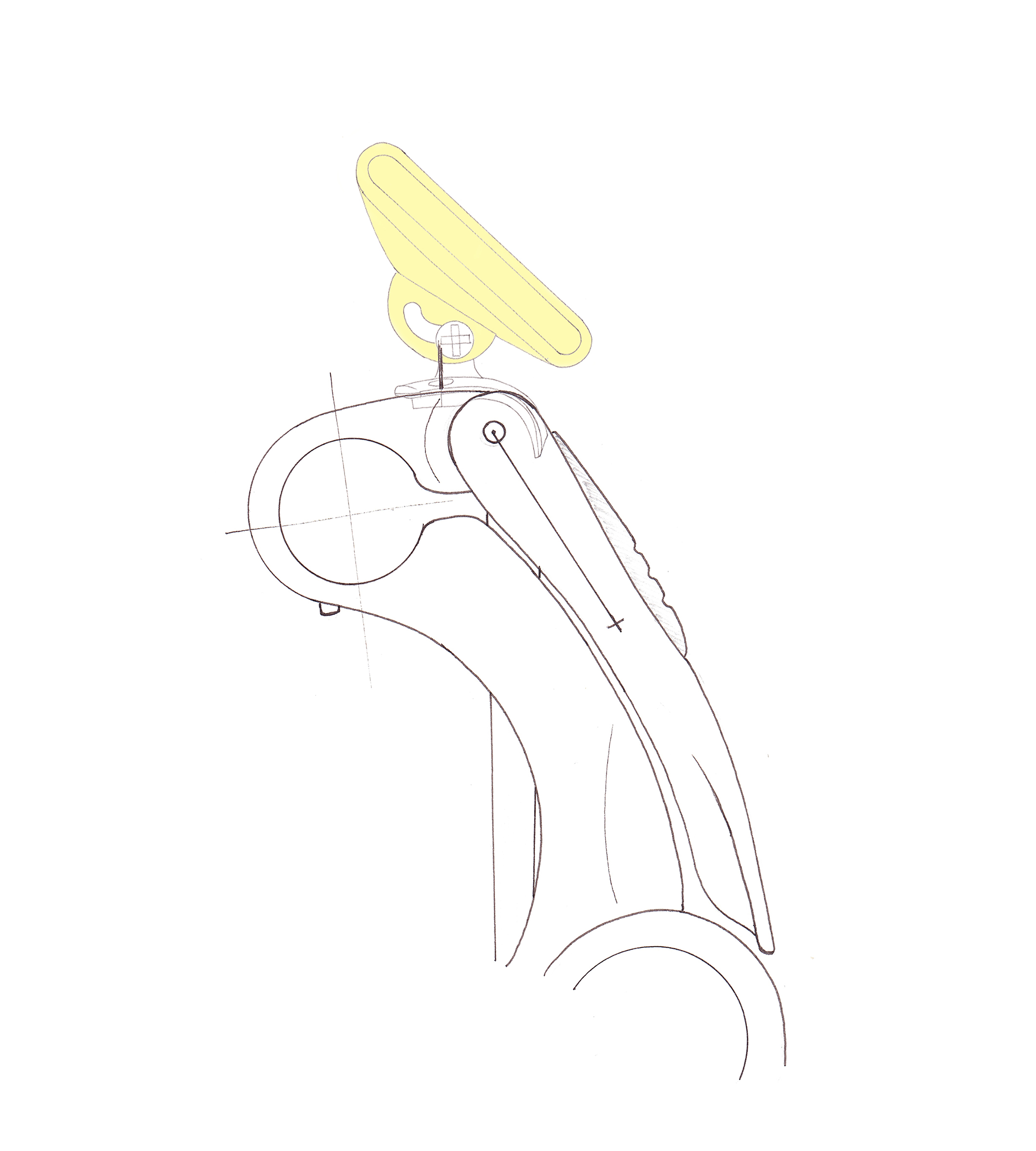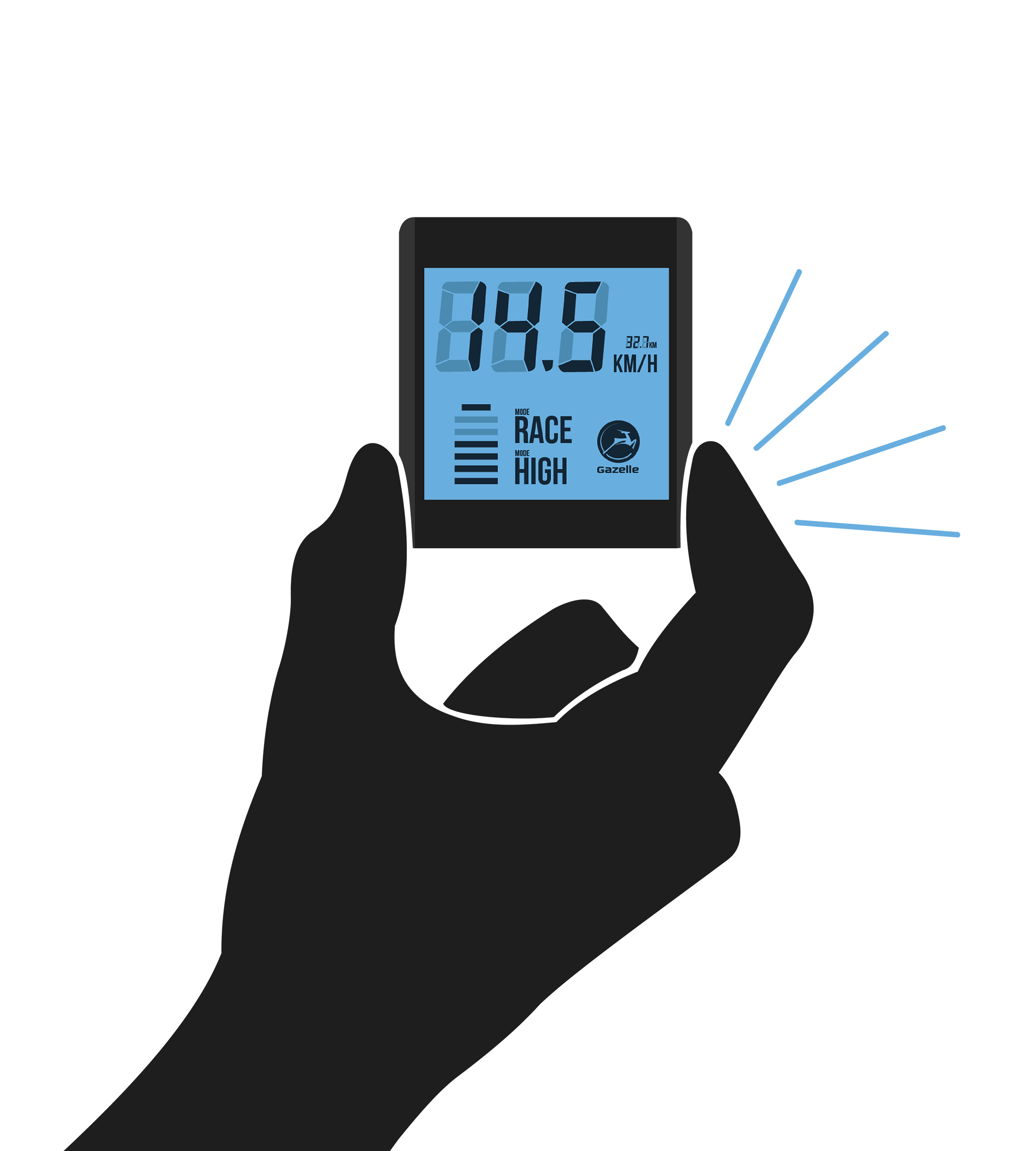 Quick sketches exploring different configurations. The final design uses the silicone sides to create a waterproof seal.
A 3D scan is made of a foam model and converted into a surface model using Solidworks and 3D printed for further development.
The display can be assembled and installed using a single screwdriver, the connection between the frame and the display allows for optimal positioning for the user.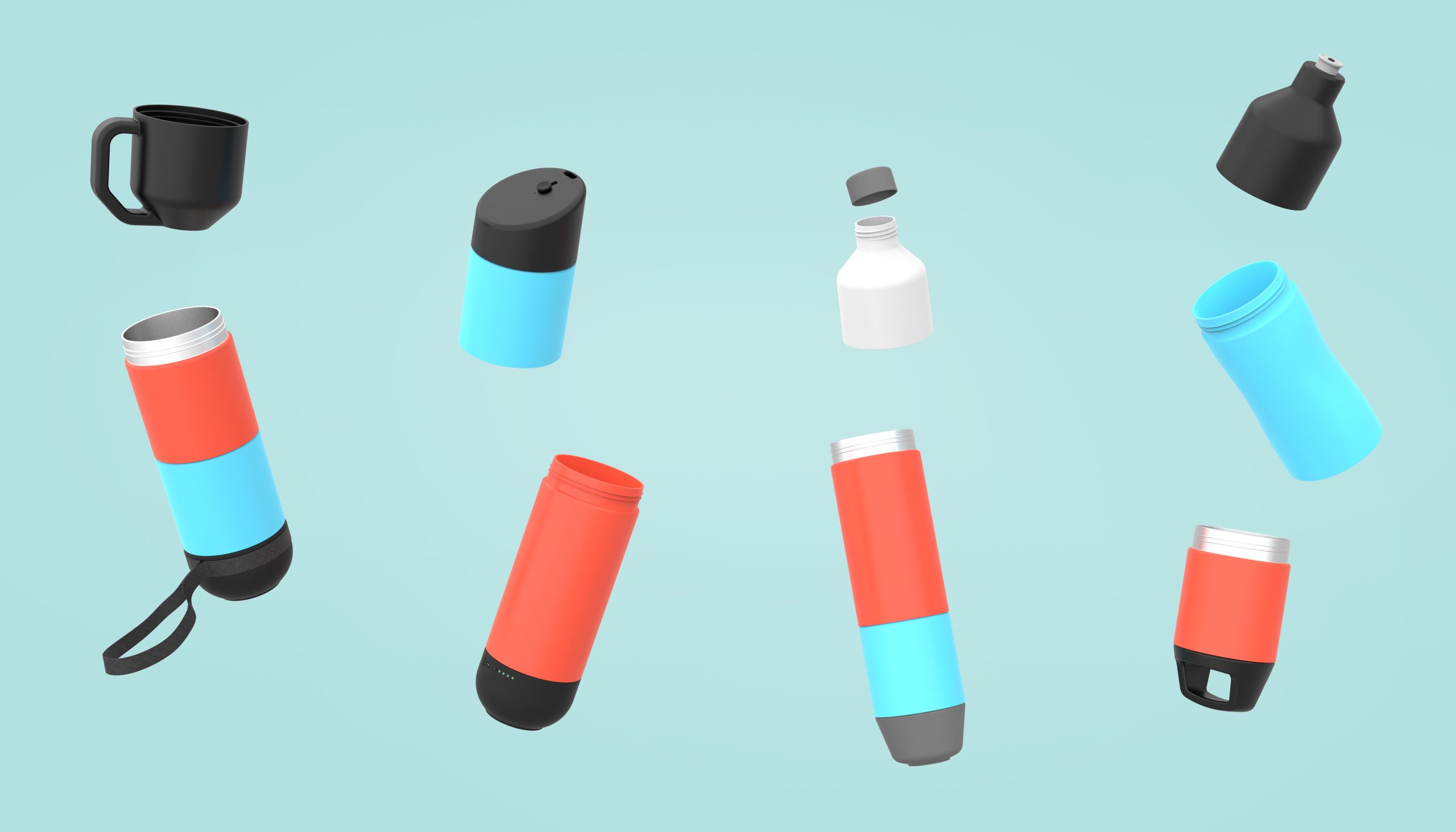 Tulper is a new duth brand that helps prevent all the plastics in the ocean by promoting using instead of single-using. The founder of tulper was inspired by The Ocean Cleanup, a non-profit organization, developing advanced technologies to rid the world's oceans of plastic.

Tulper is looking for a new original product to help prevent ocean plastic.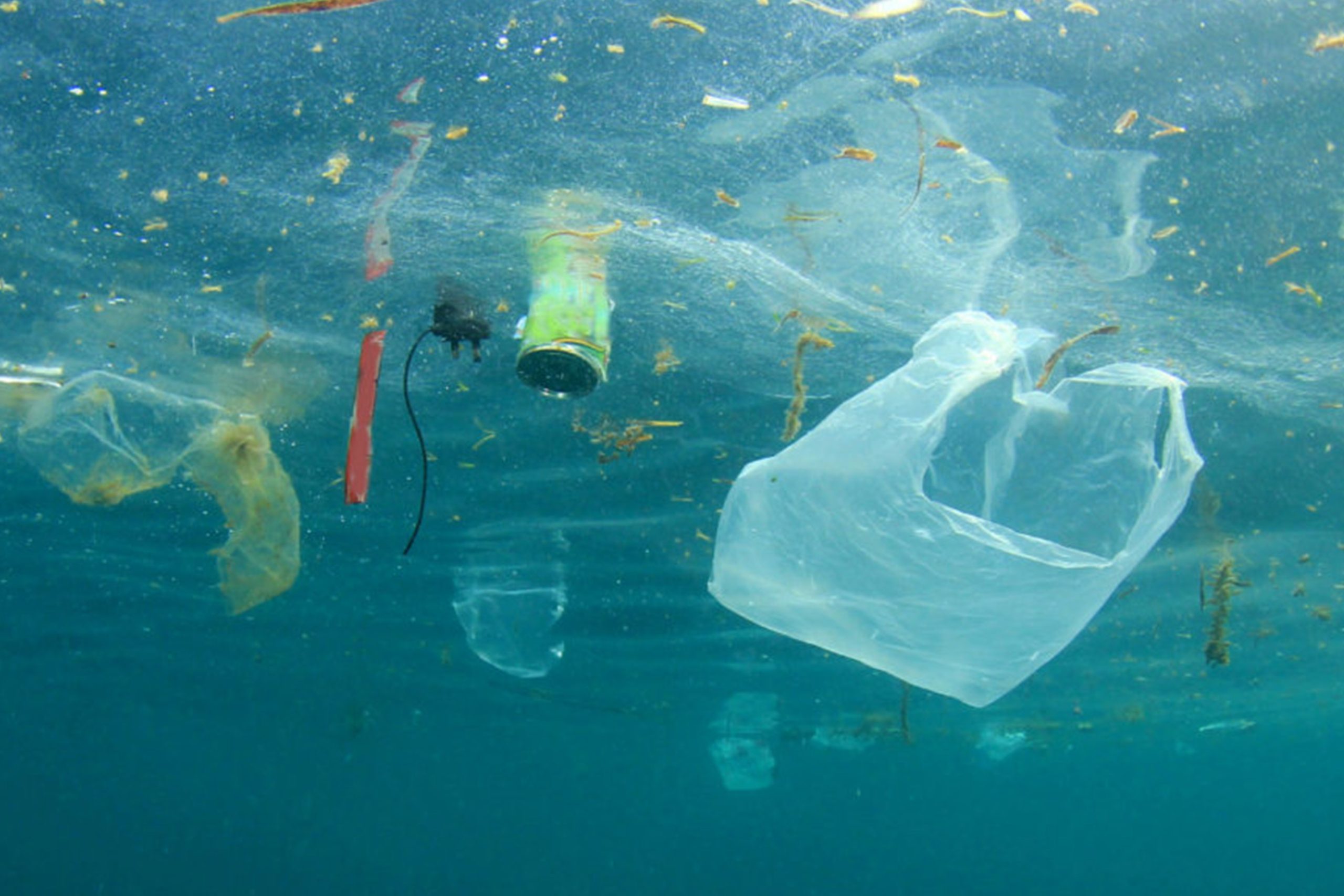 Every year, millions of tons of plastic enter the oceans, of which the majority spills out from rivers.


I identified three opportunities were Tulper can introduce a product to help reduce ocean plastic.
Promote: inform and raise money
Recycle: Product made using recycled ocean plastic
Prevent: replacing disposable products with sustainable substitutes.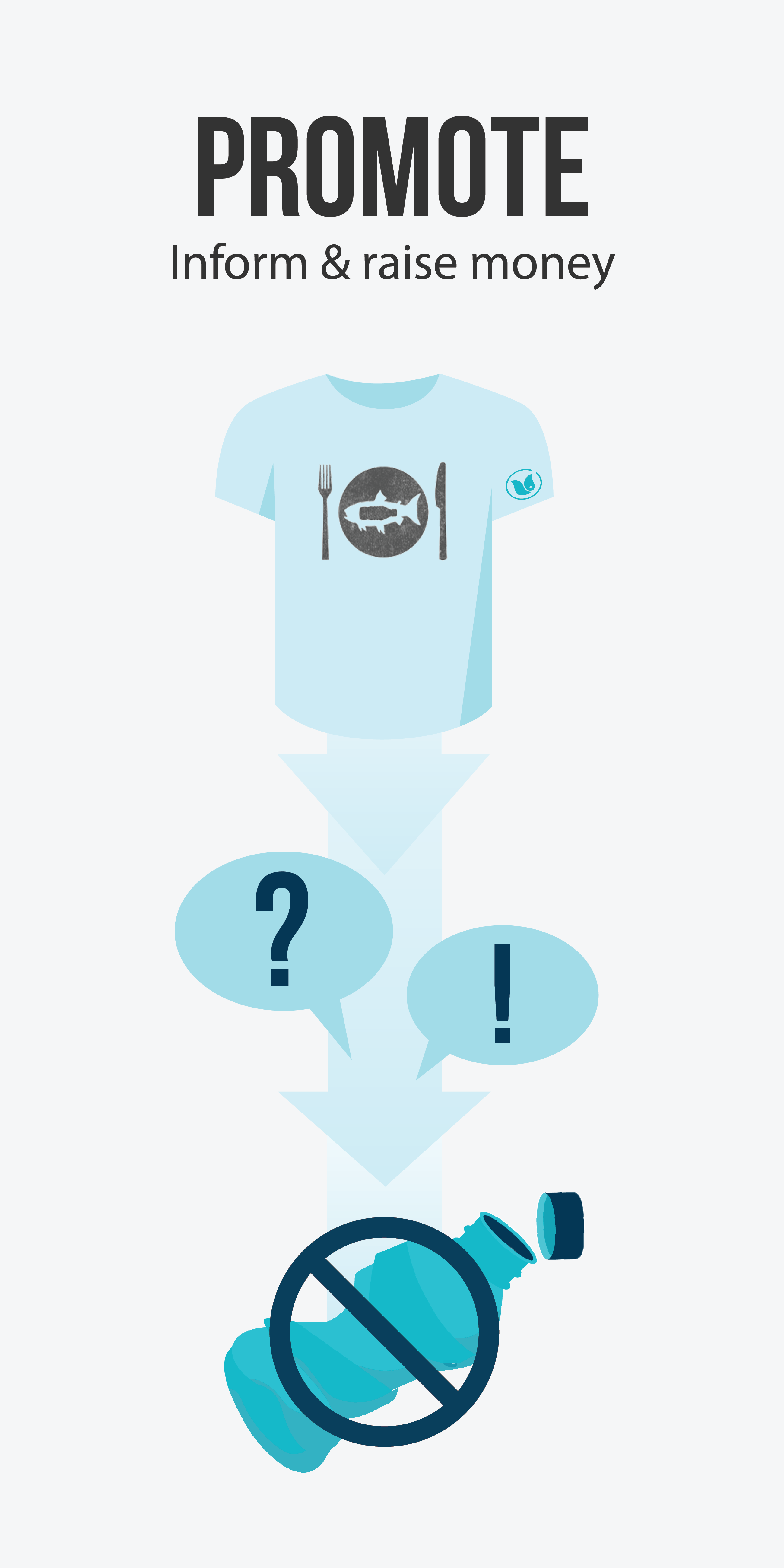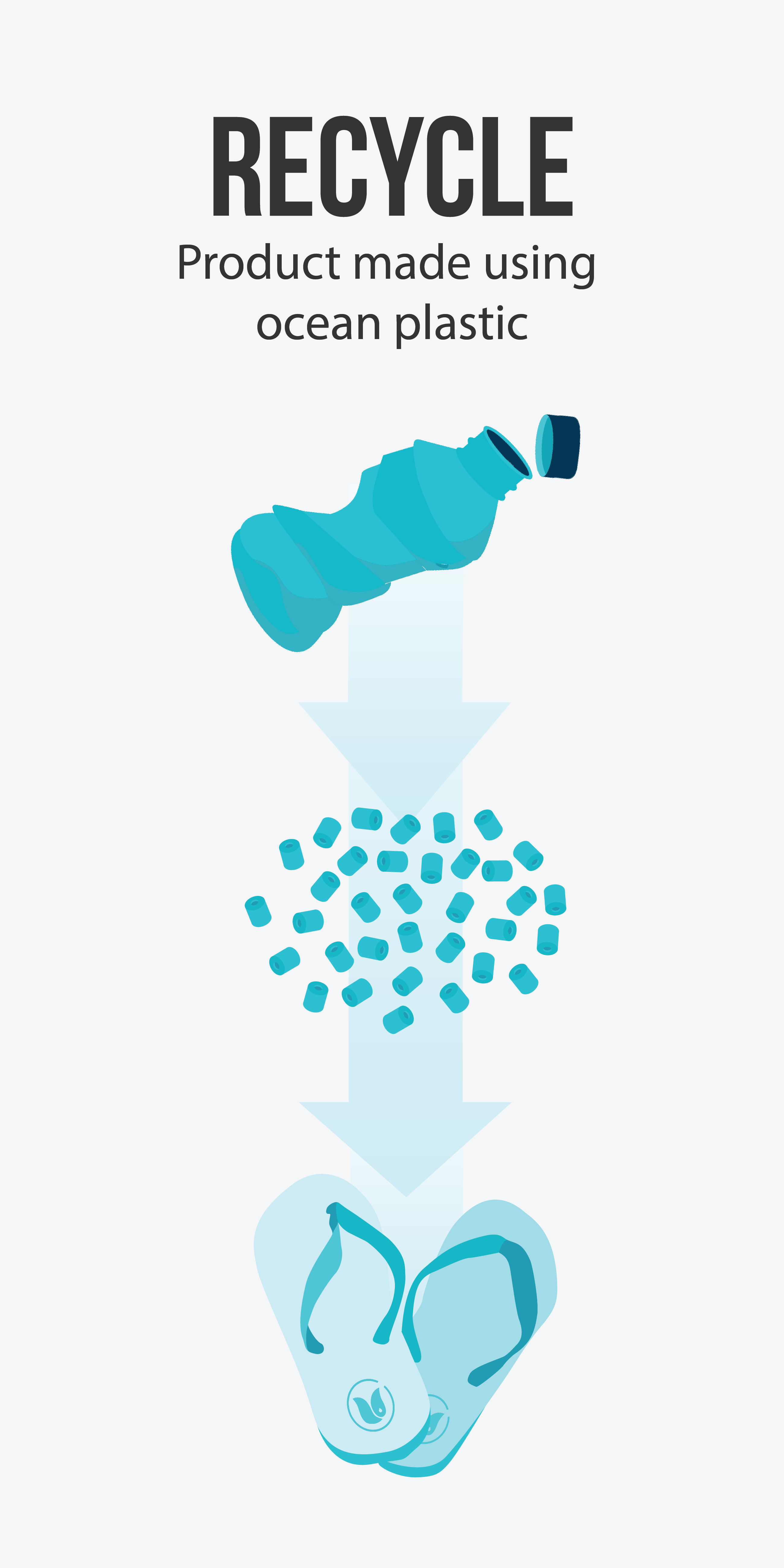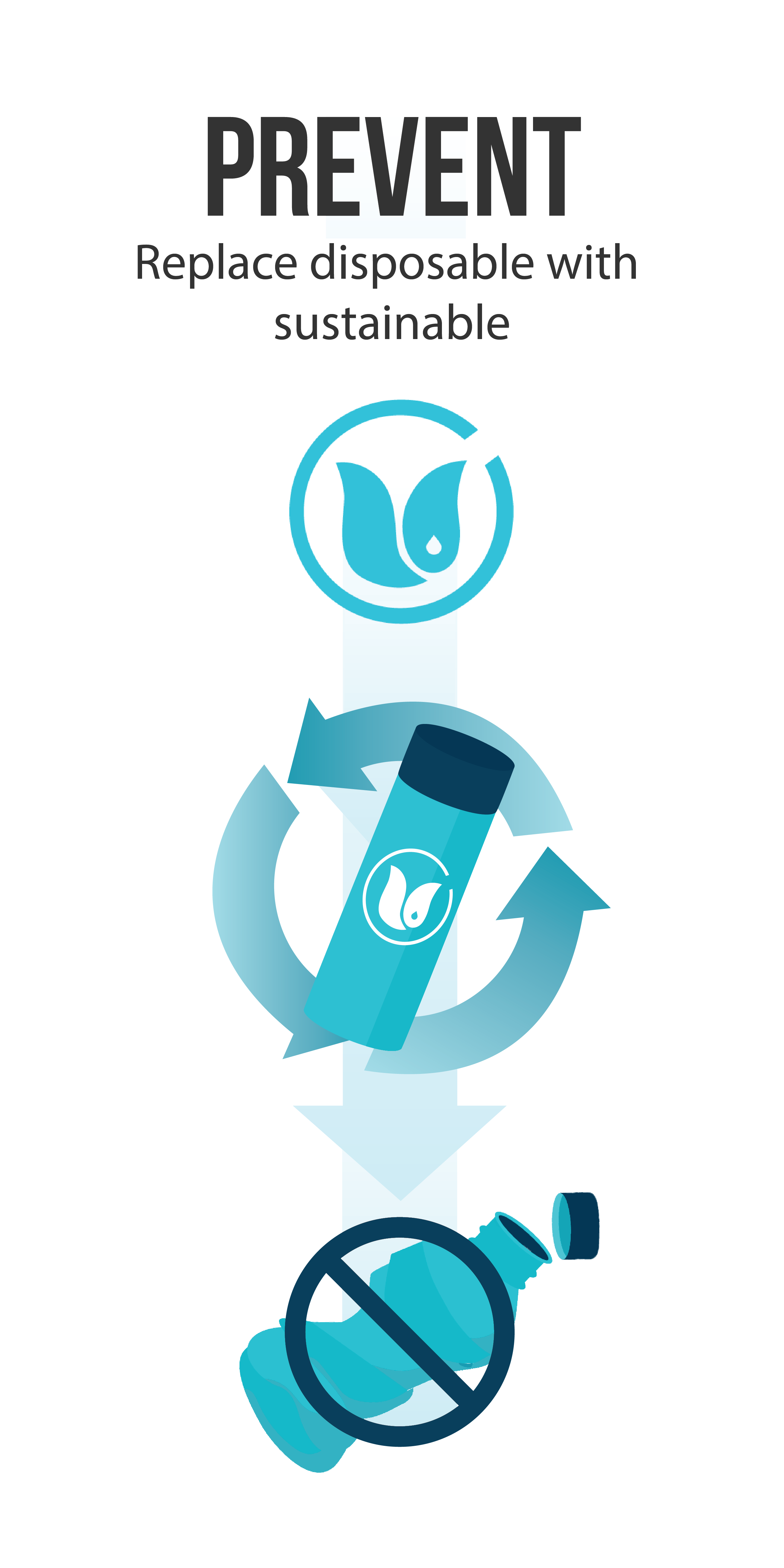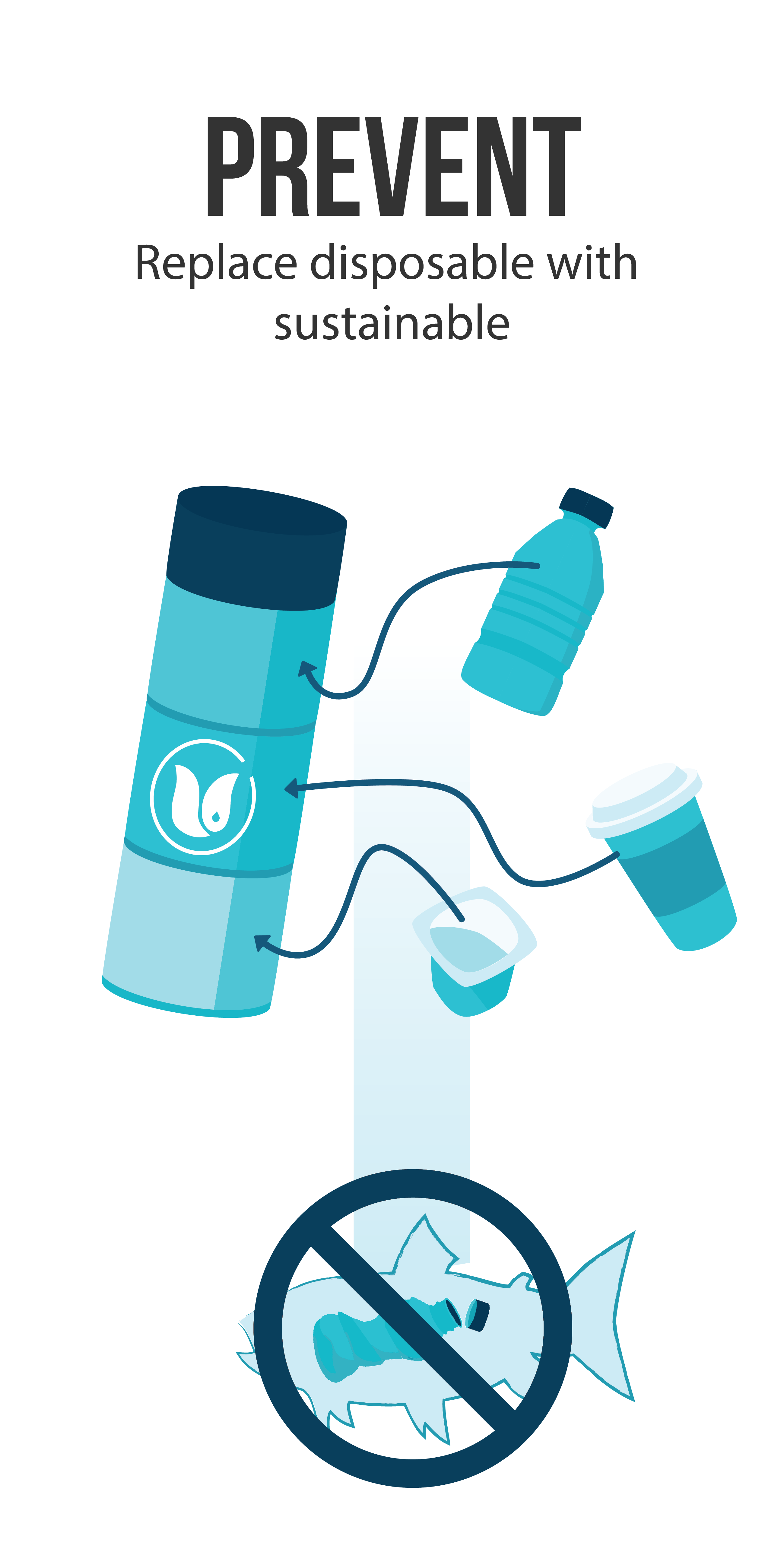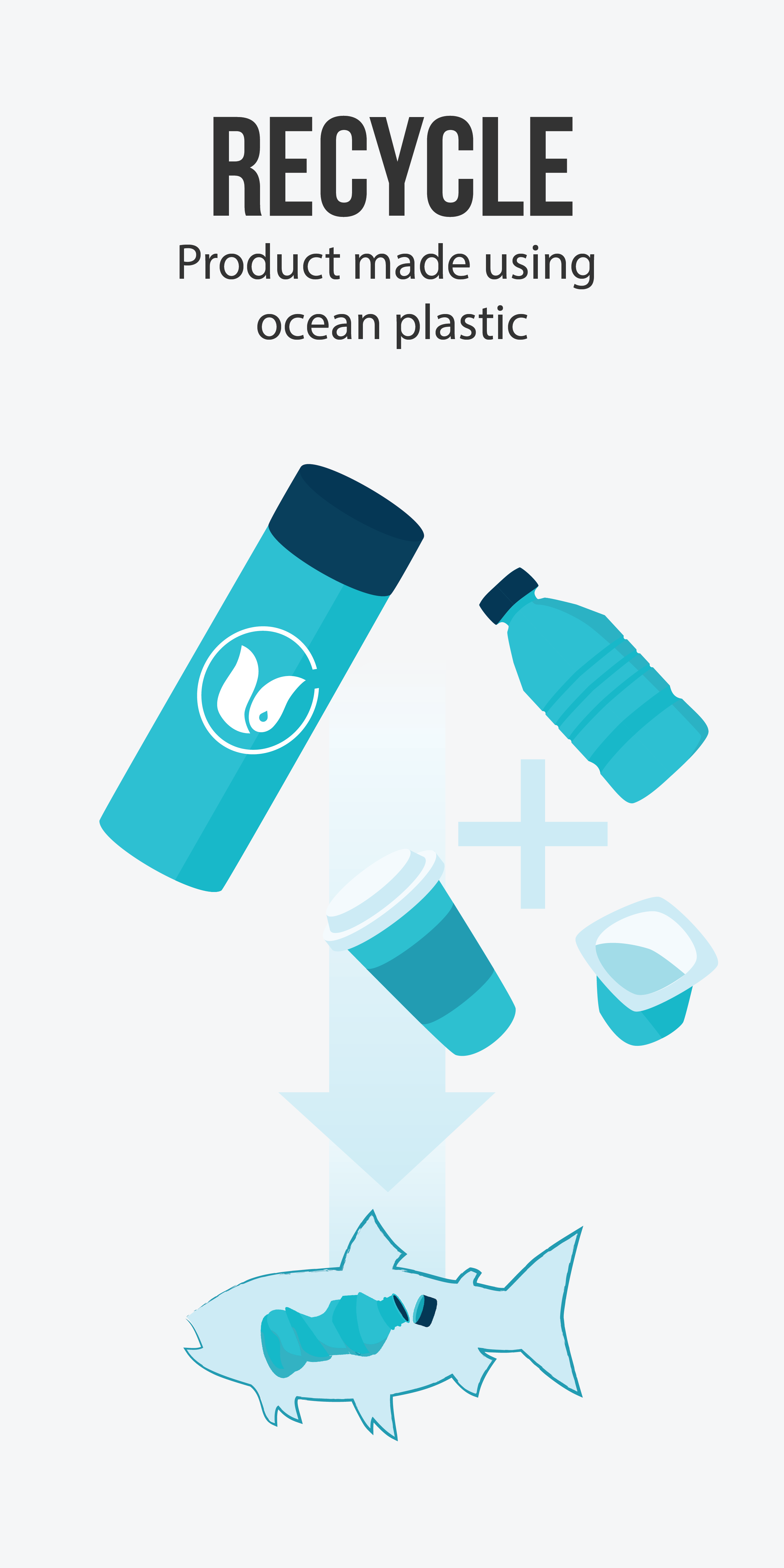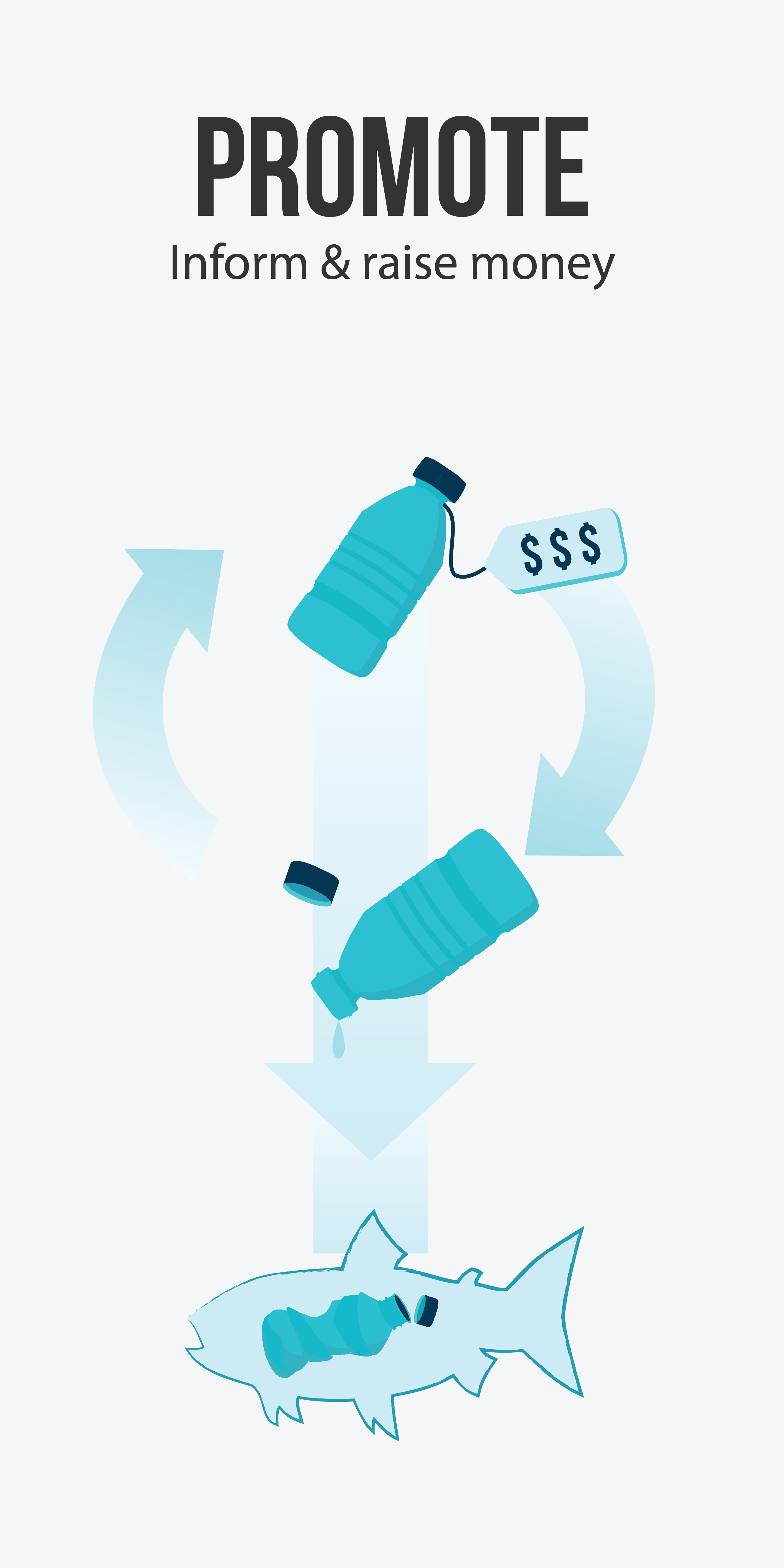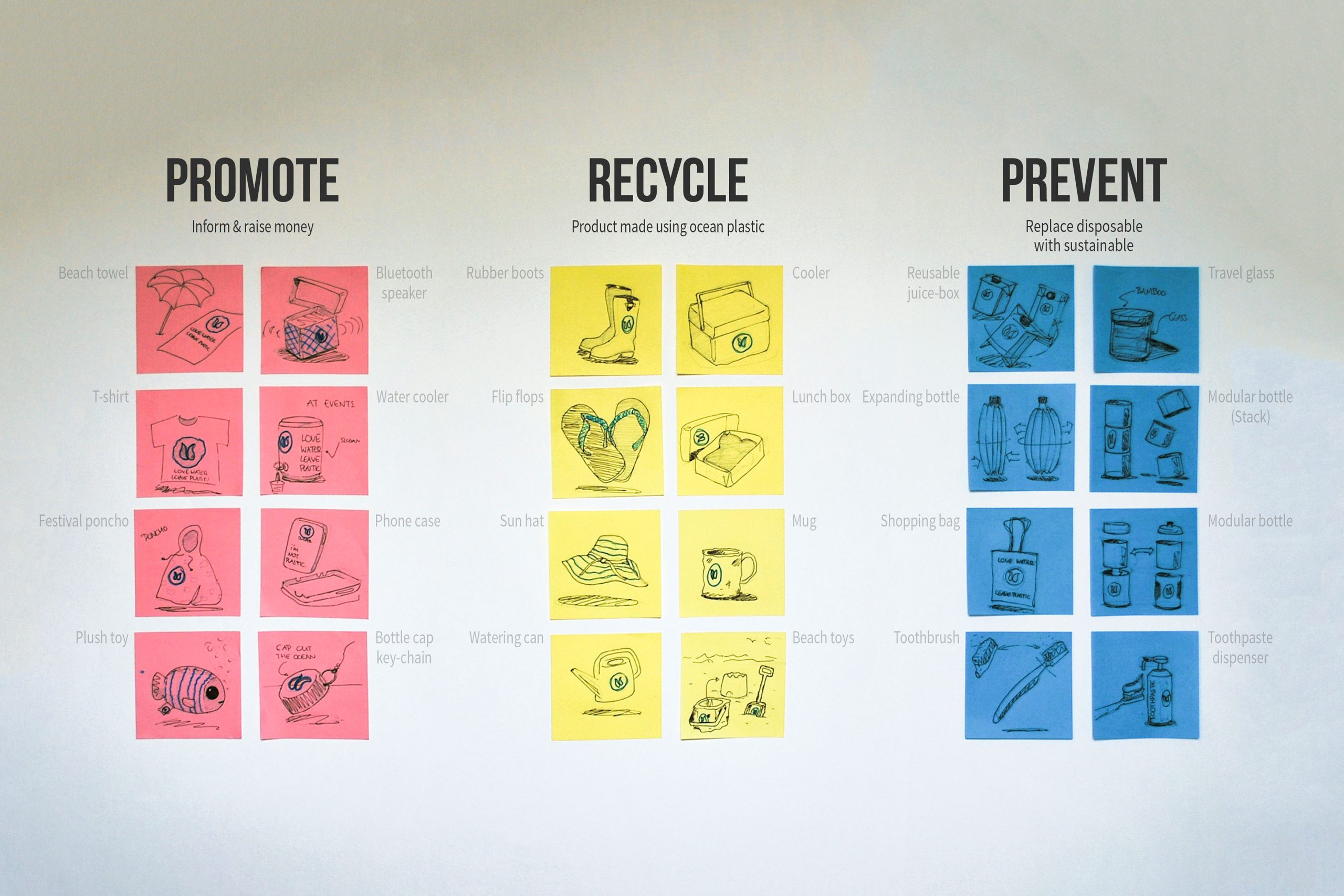 Based on the three opportunities I held a brainstorm session to find as many ideas as possible. After ideation and brainstorming, ideas were presented and discussed, after which one concept was chosen to develop further.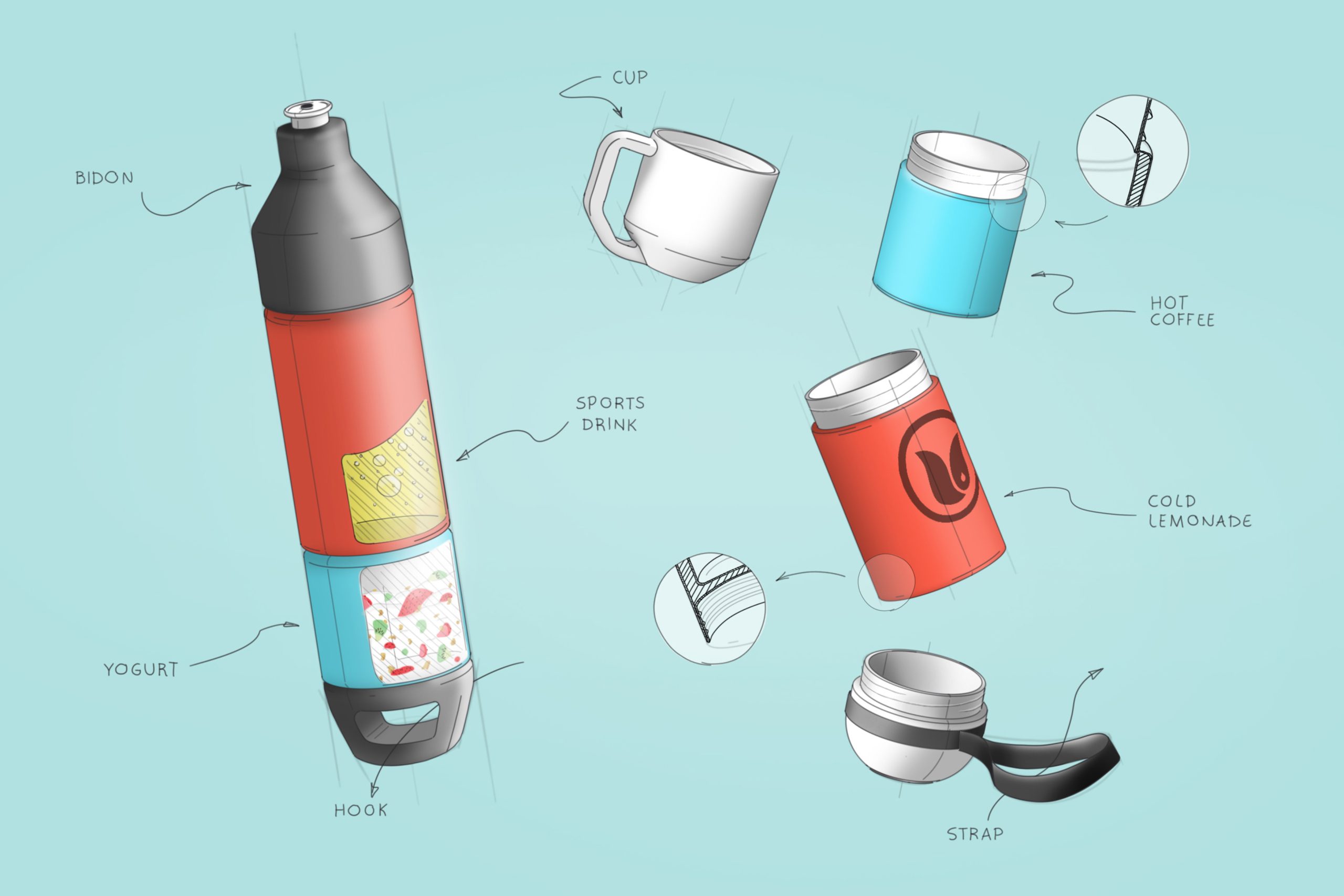 A modular bottle, by combining smaller compartments with different properties, you can bring everything you need in one bottle, herebye preventing the need to buy any beverages in disposable packaging.
Ideating and modeling a wide variety of modules for the cap, container, and bottom to showcase different use-case scenarios.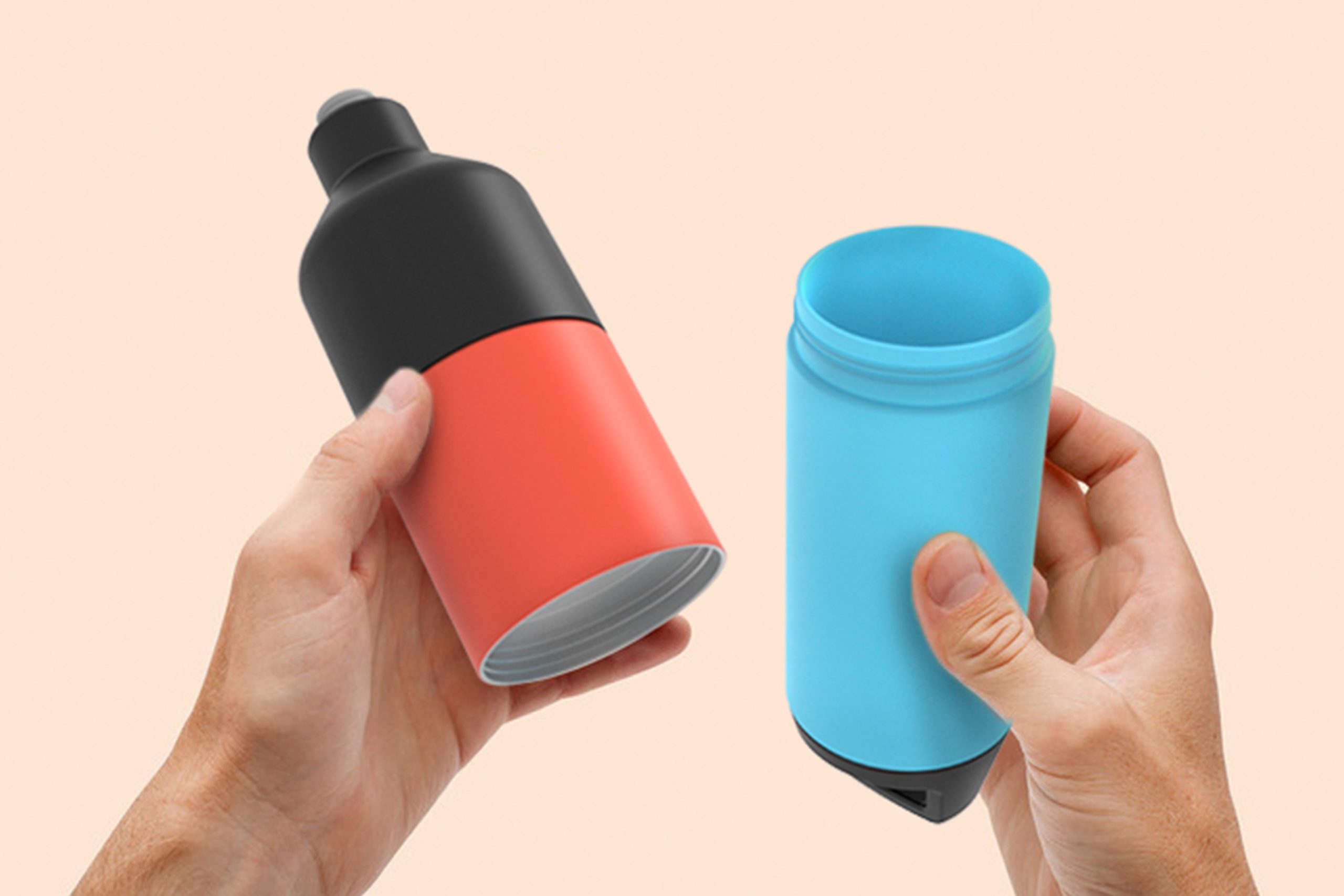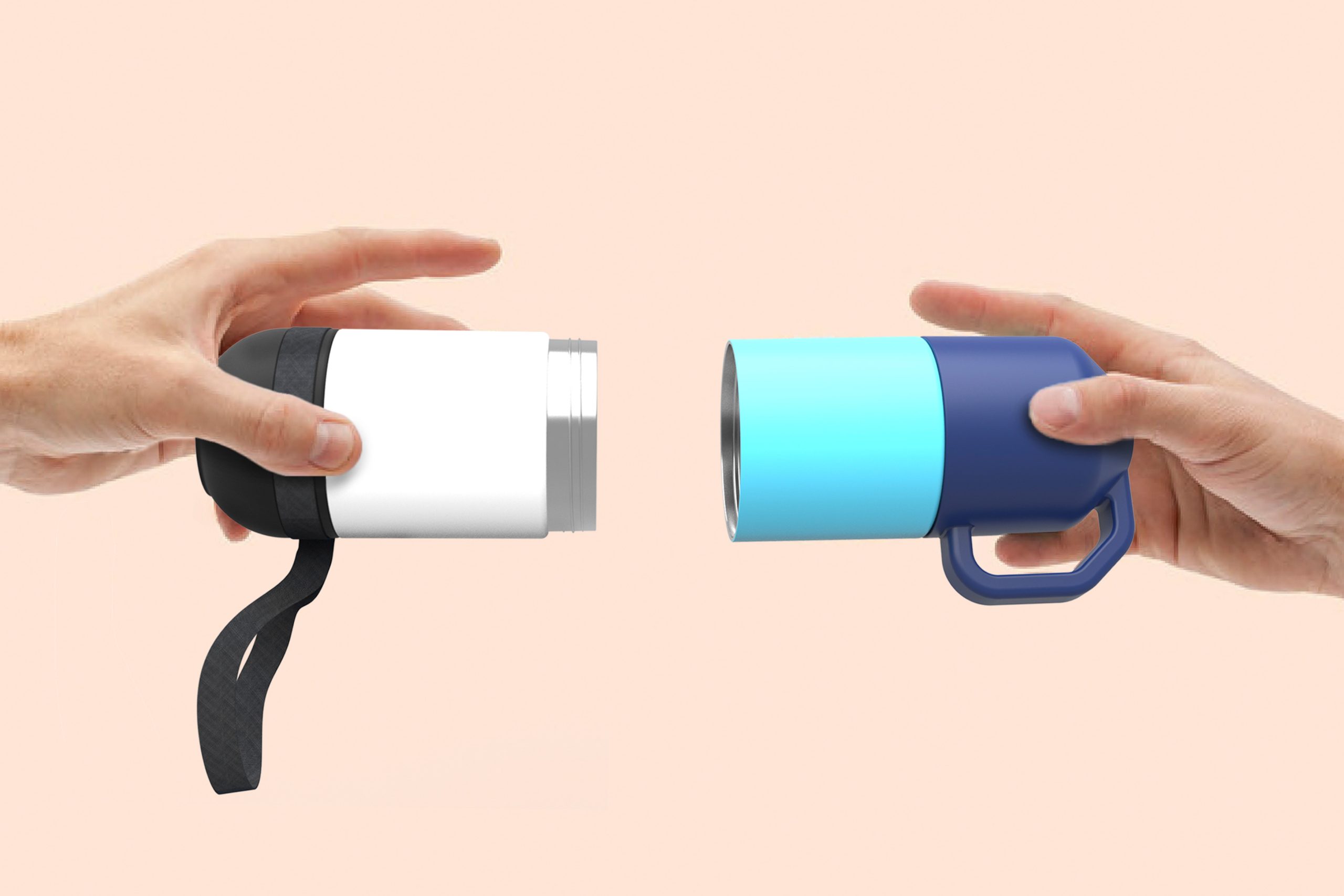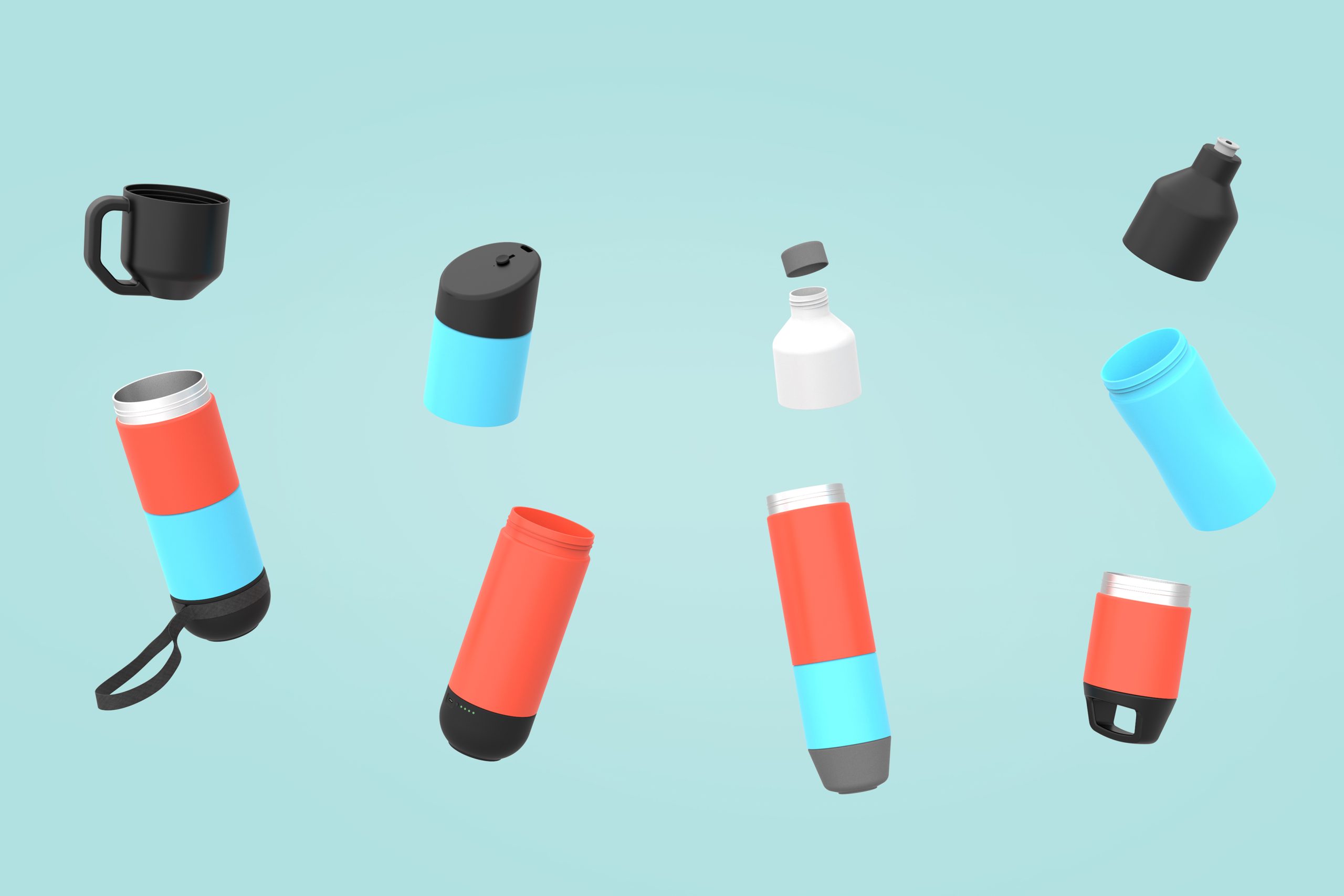 The modular bottle can be configured for any need, you can bring everything you need in one bottle. Every part has the same thread, hereby creating the possibility of attaching them in any configuration.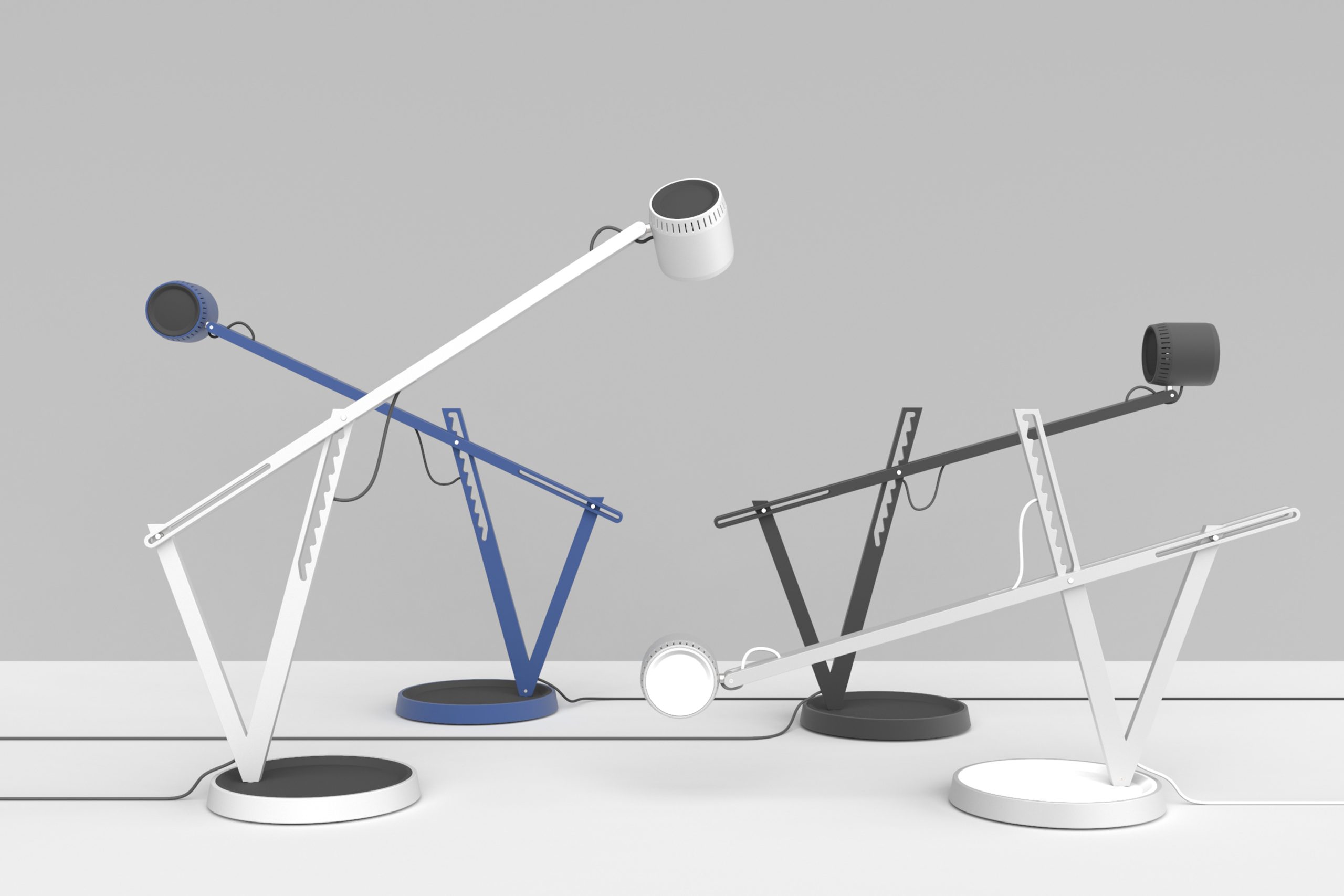 A university project to design an adjustable desk lamp without using tension or compression to aid the adjustment.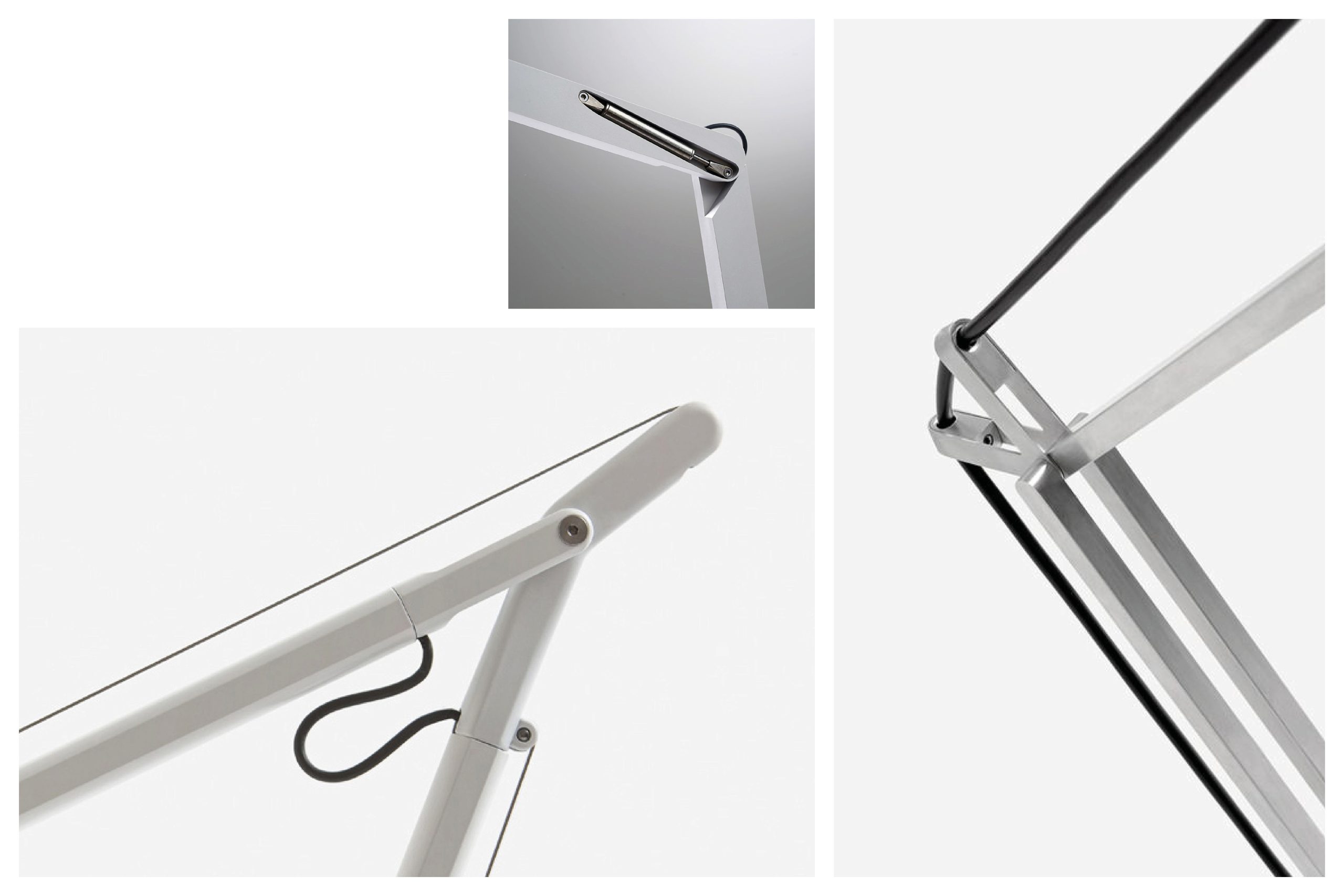 Adjustable desk lamps use tension and compression to stay in any desired position. For this project, I was challenged to create an adjustable desk lamp with an alternative technical solution.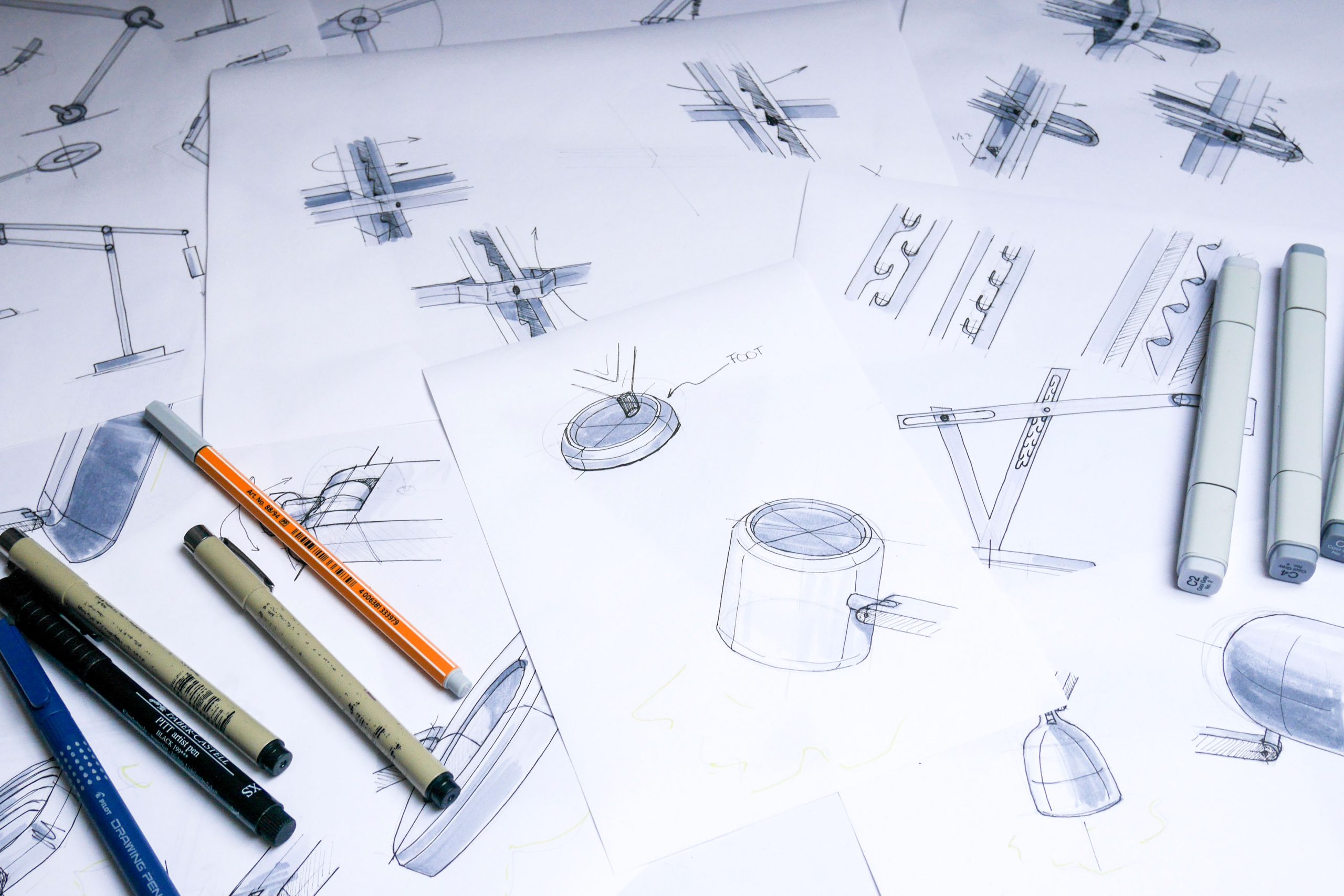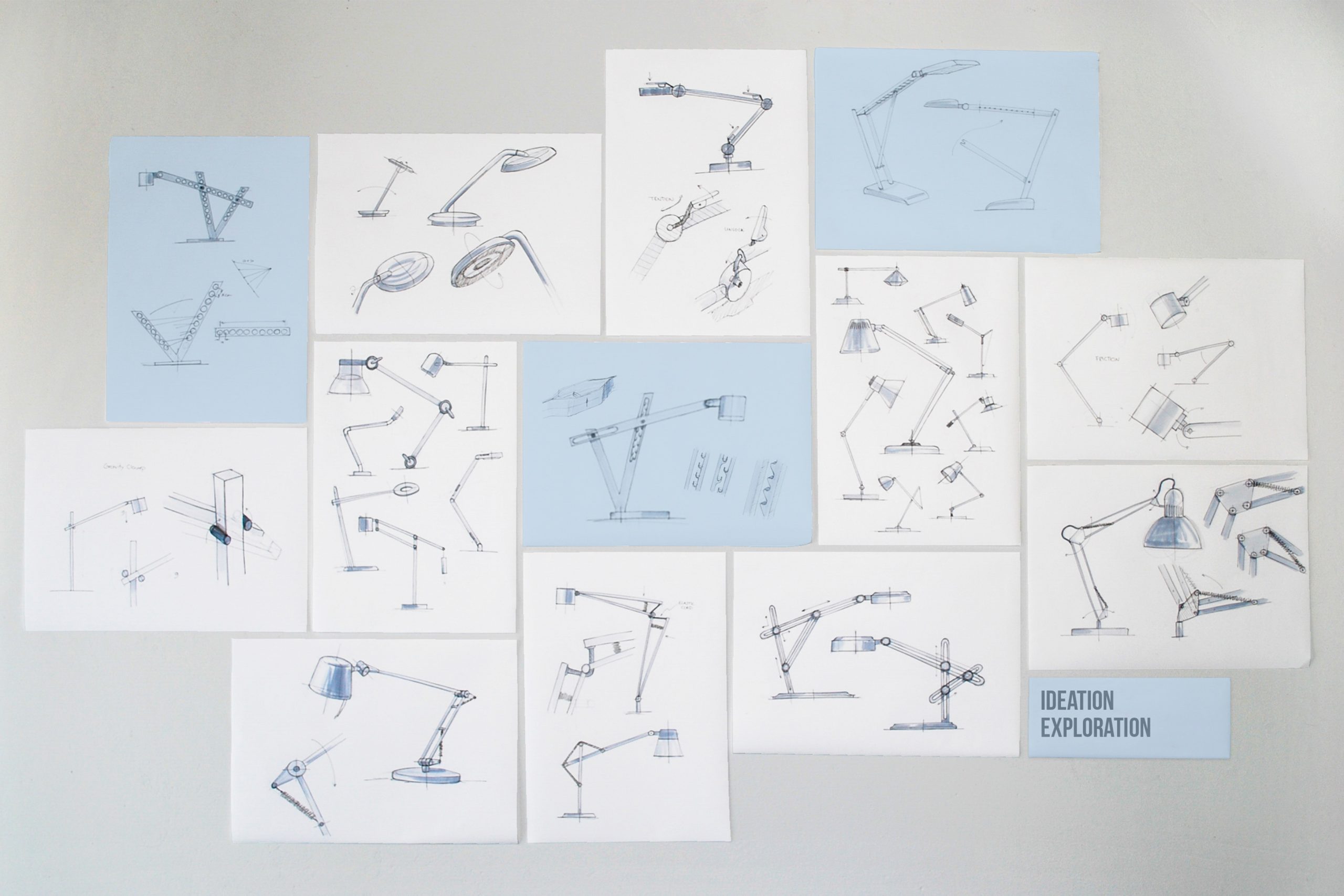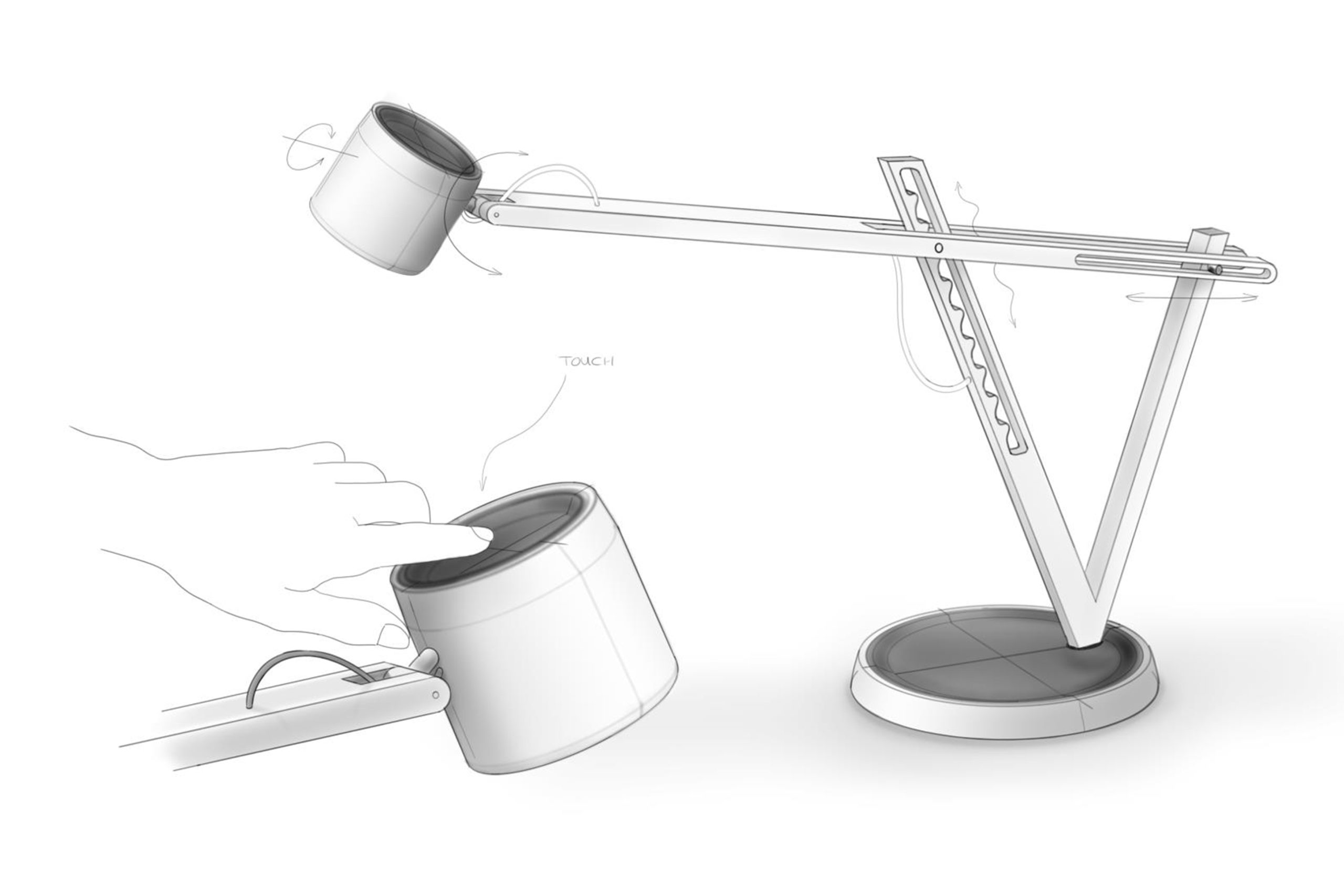 Exploring different adjustment methods and mechanical constructions, taking inspiration from bridges, cranes and other mechanisms.
Using steps to rest on for height with a guiding rod to create a stable stance, the lamp has a wide range of motion and is easy to use and adjust.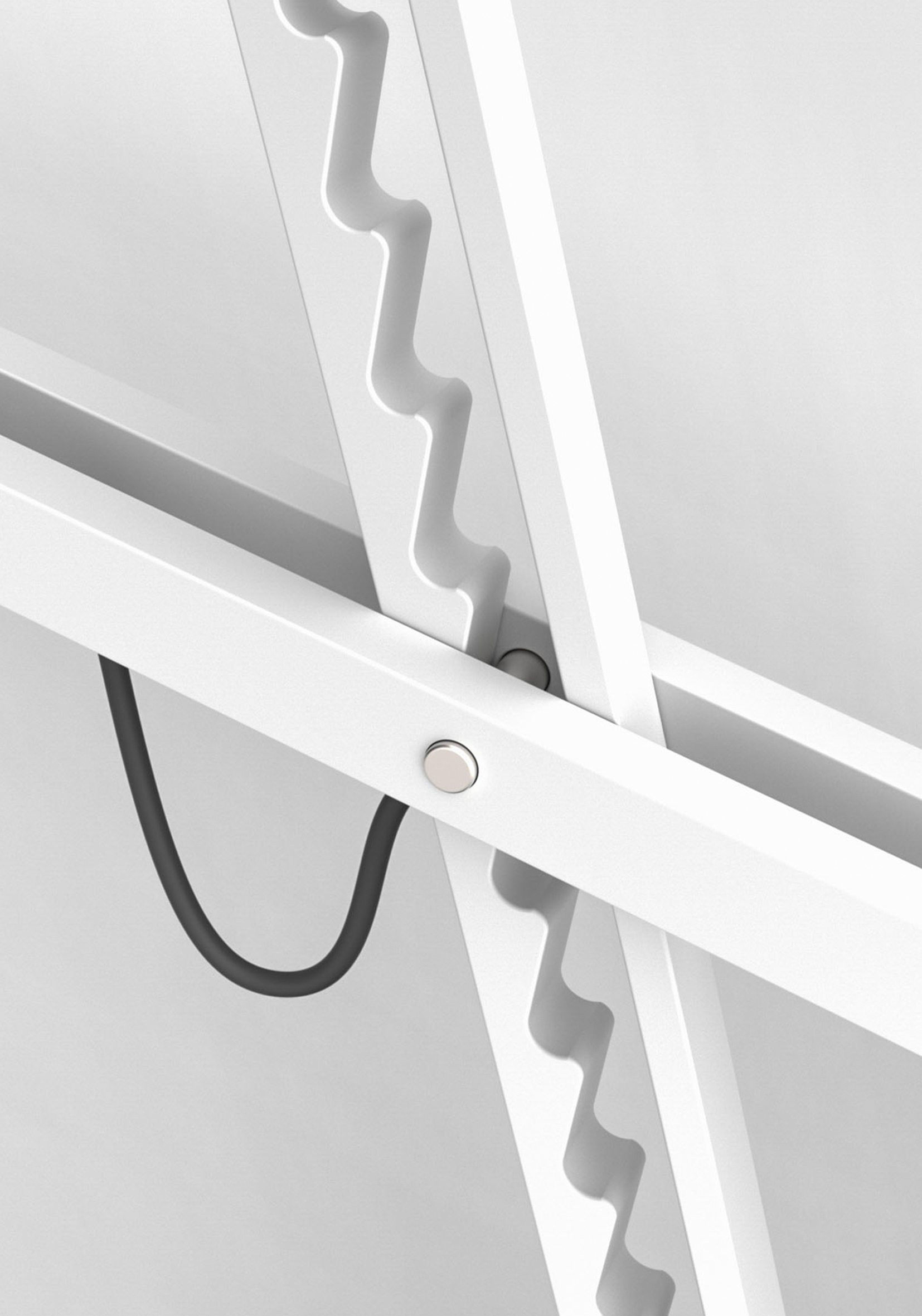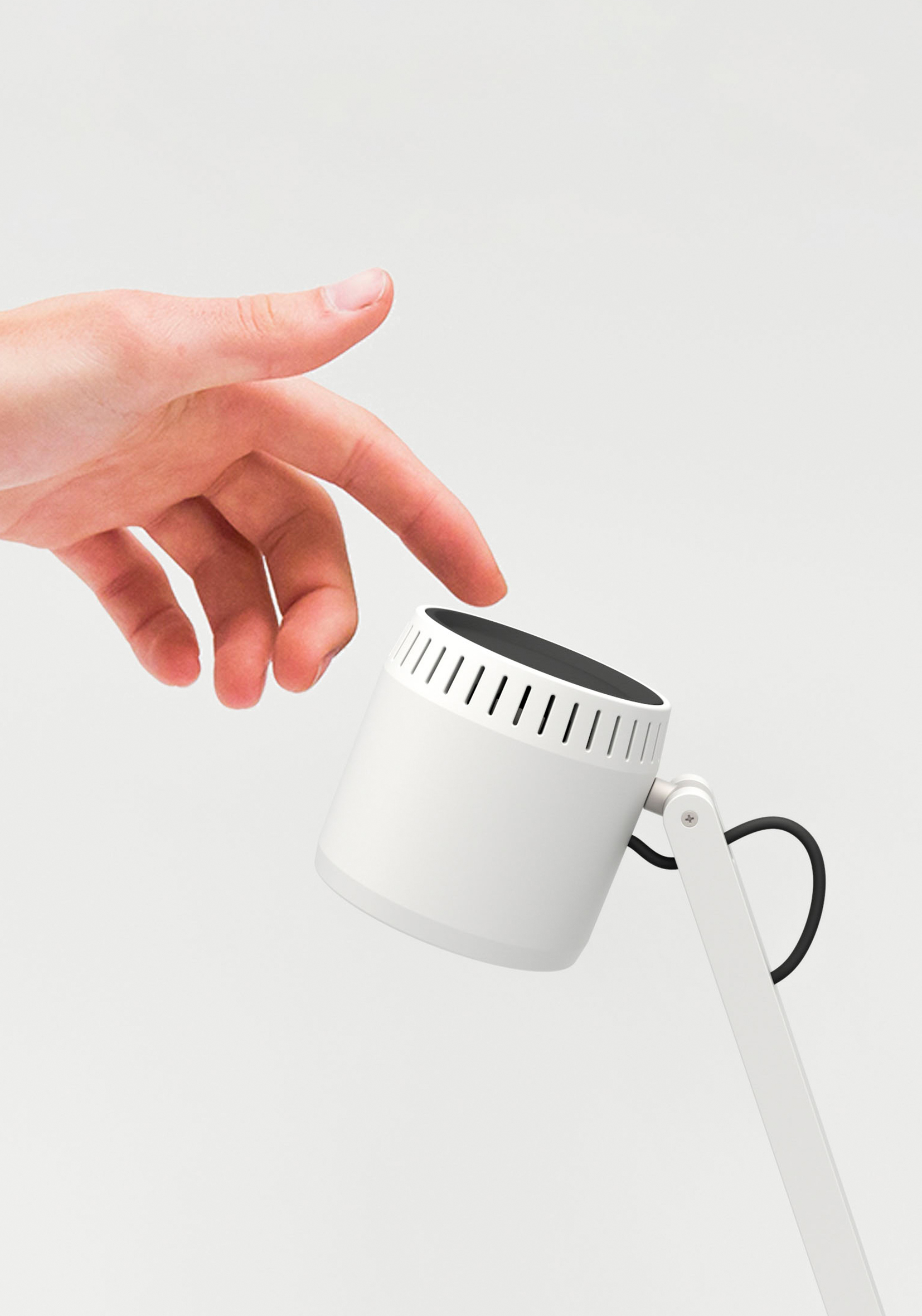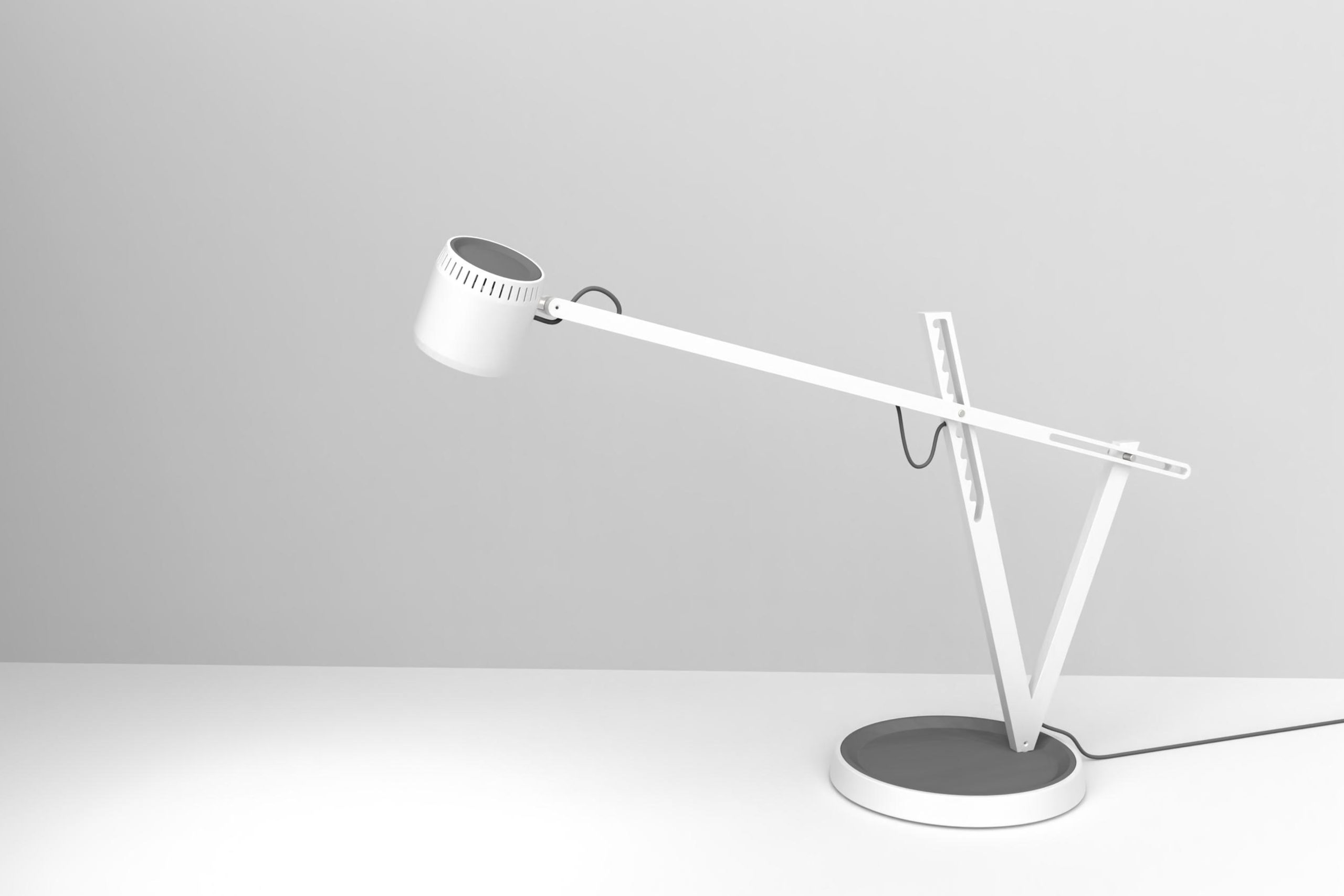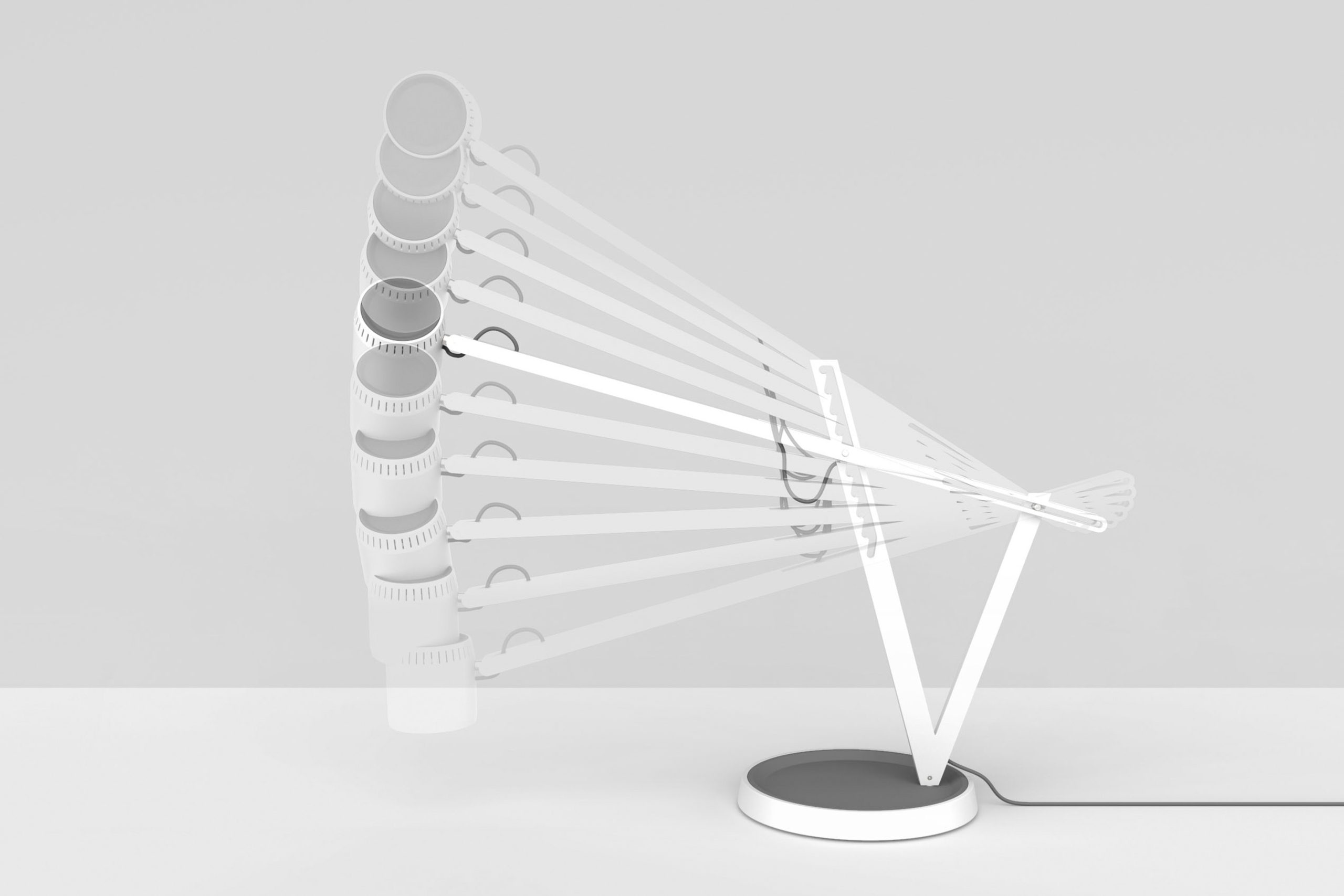 A simple design inspired by high-end electronics and office equipment, the lamp is controlled by a touch sensor in the top hereby avoiding the use of tension/compression even in the electronics.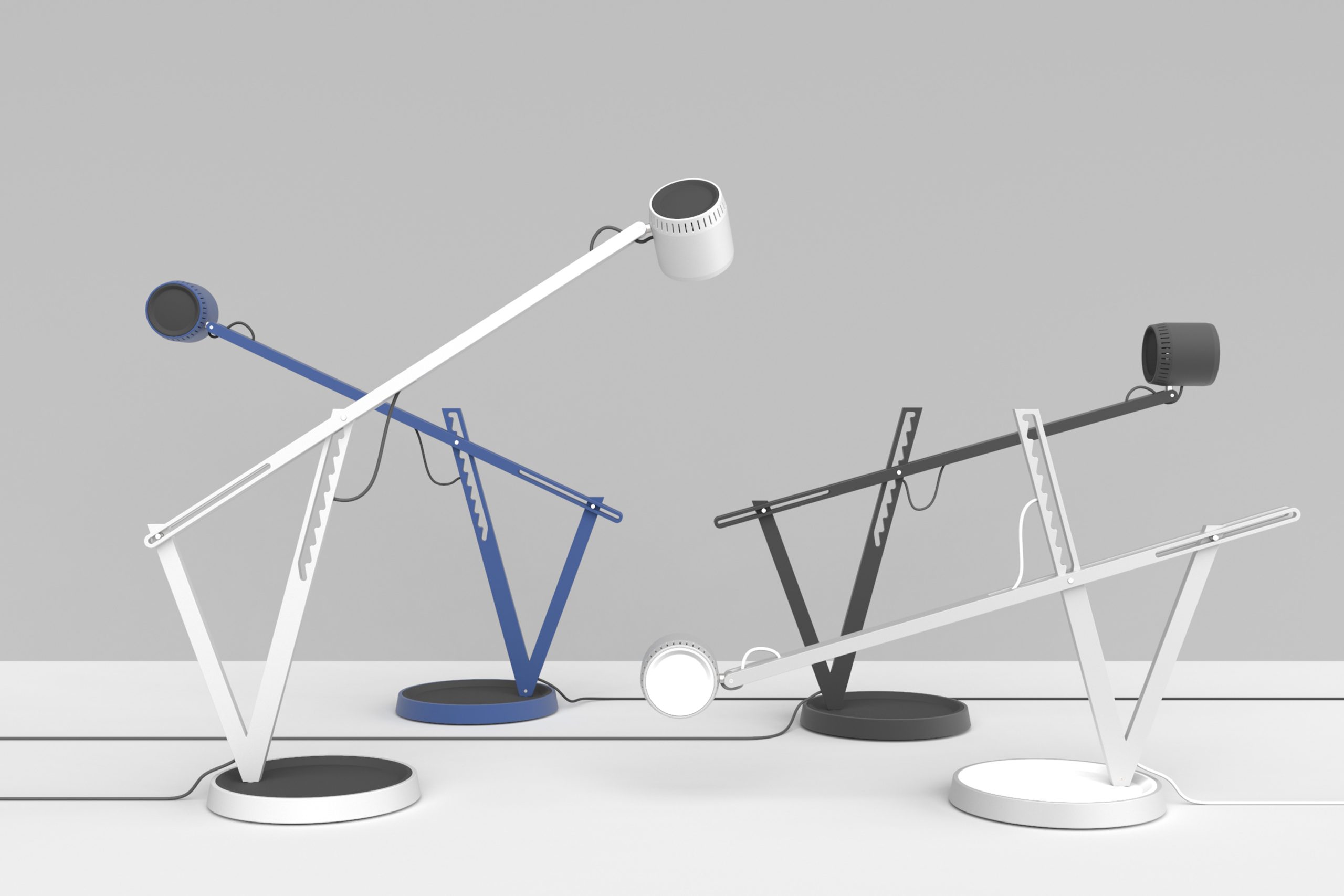 The lamp has a wide range of motion, staying in each position by using the weight of the lamp itself as a counterweight.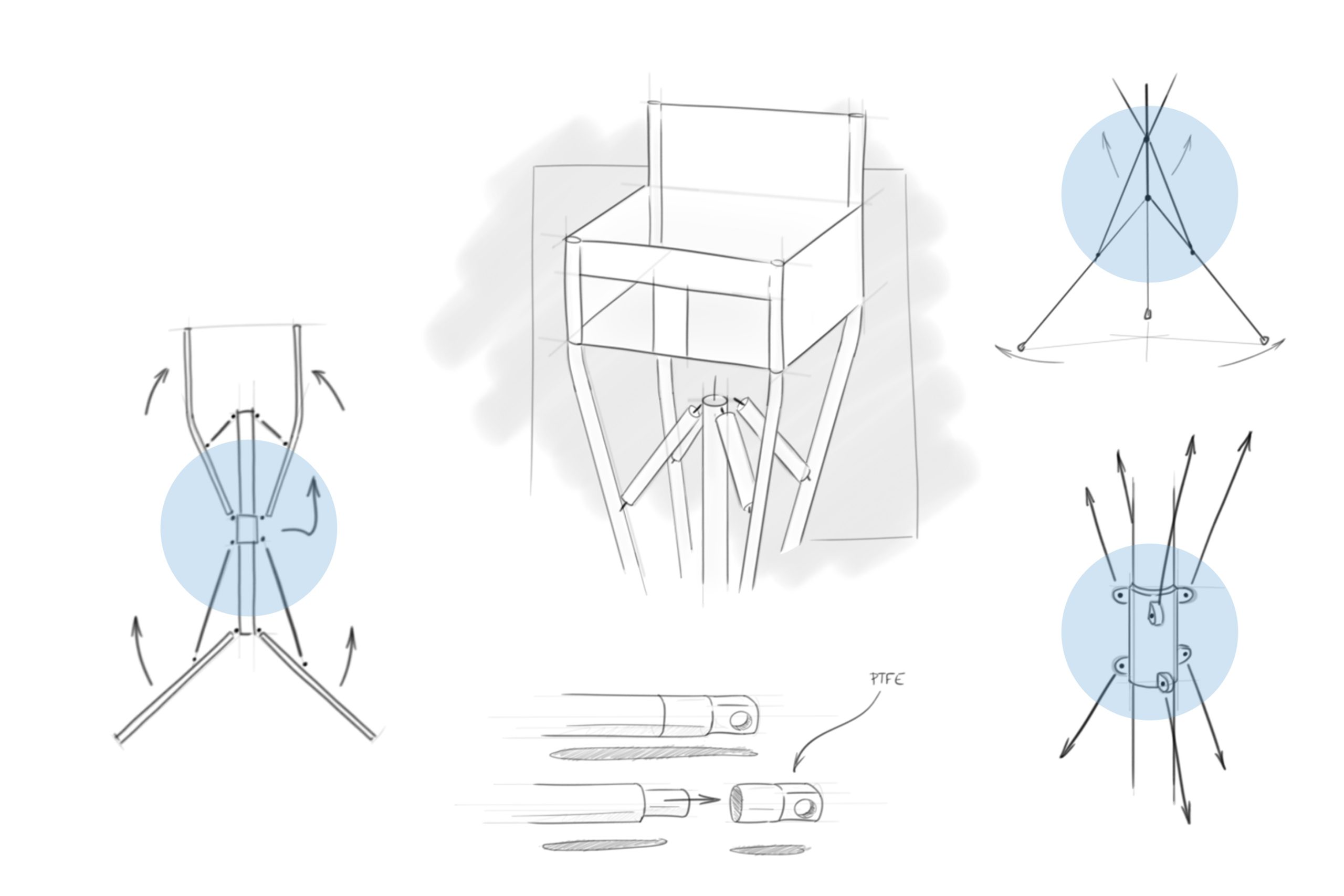 Nomad are the creators of premium travel equipment (sleeping bags, mats, tents, bags and outdoor clothing). Their request was to create a concept for a travel chair for kids aged 0-5 years old, designed for new families ready to take their children on new adventures.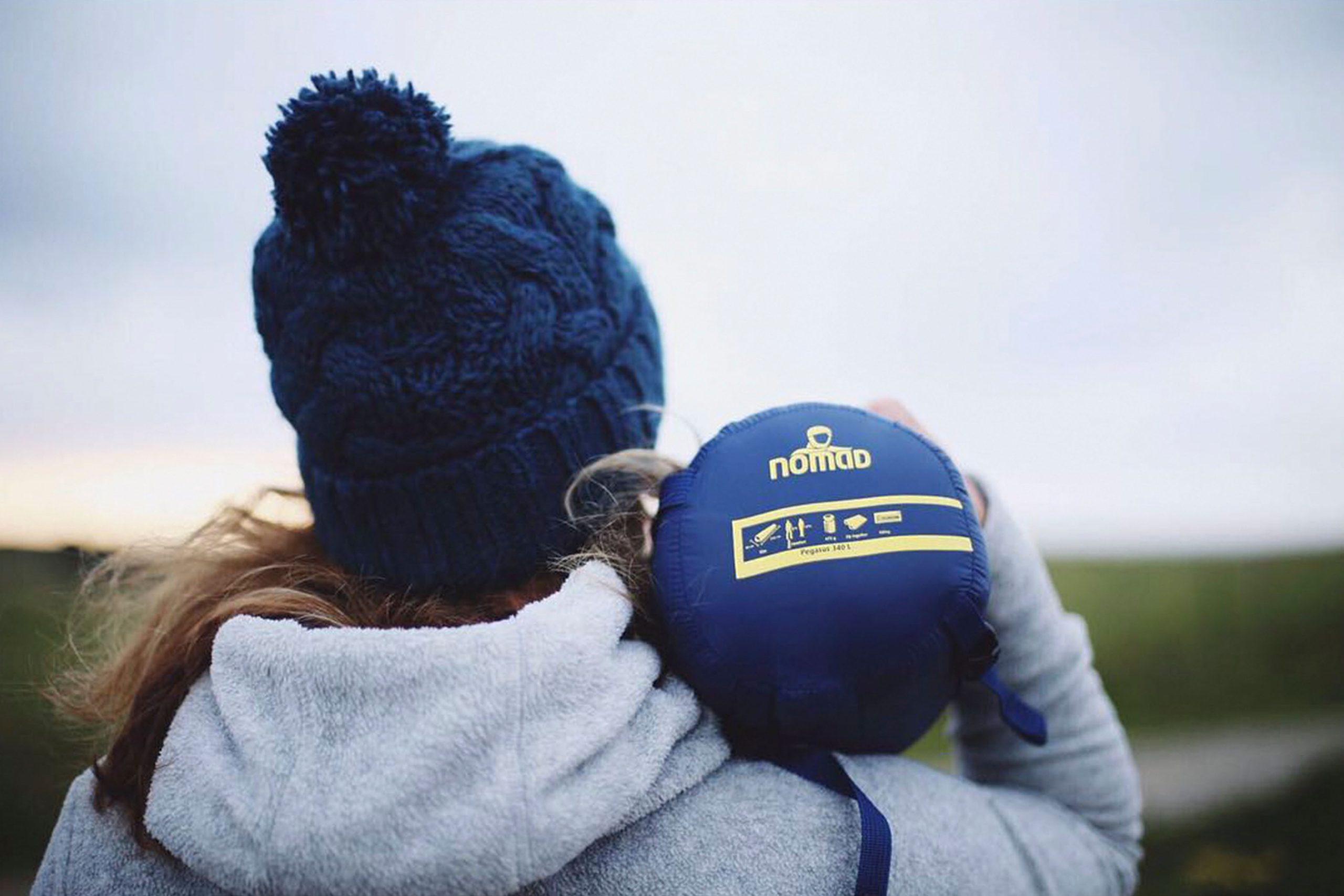 Nomad are the creators of premium travel equipment (sleeping bags, mats, tents, bags and outdoor clothing). 
Nomad found that new families with toddlers are ready to go out and explore again and are looking for equipment with some very specific features.

Inspired by the mechanism used with parasols, the design has a focus on the folding, and stability when in use. 
This design is capable of folding into a compact form, and has a very stable stance when unfolded.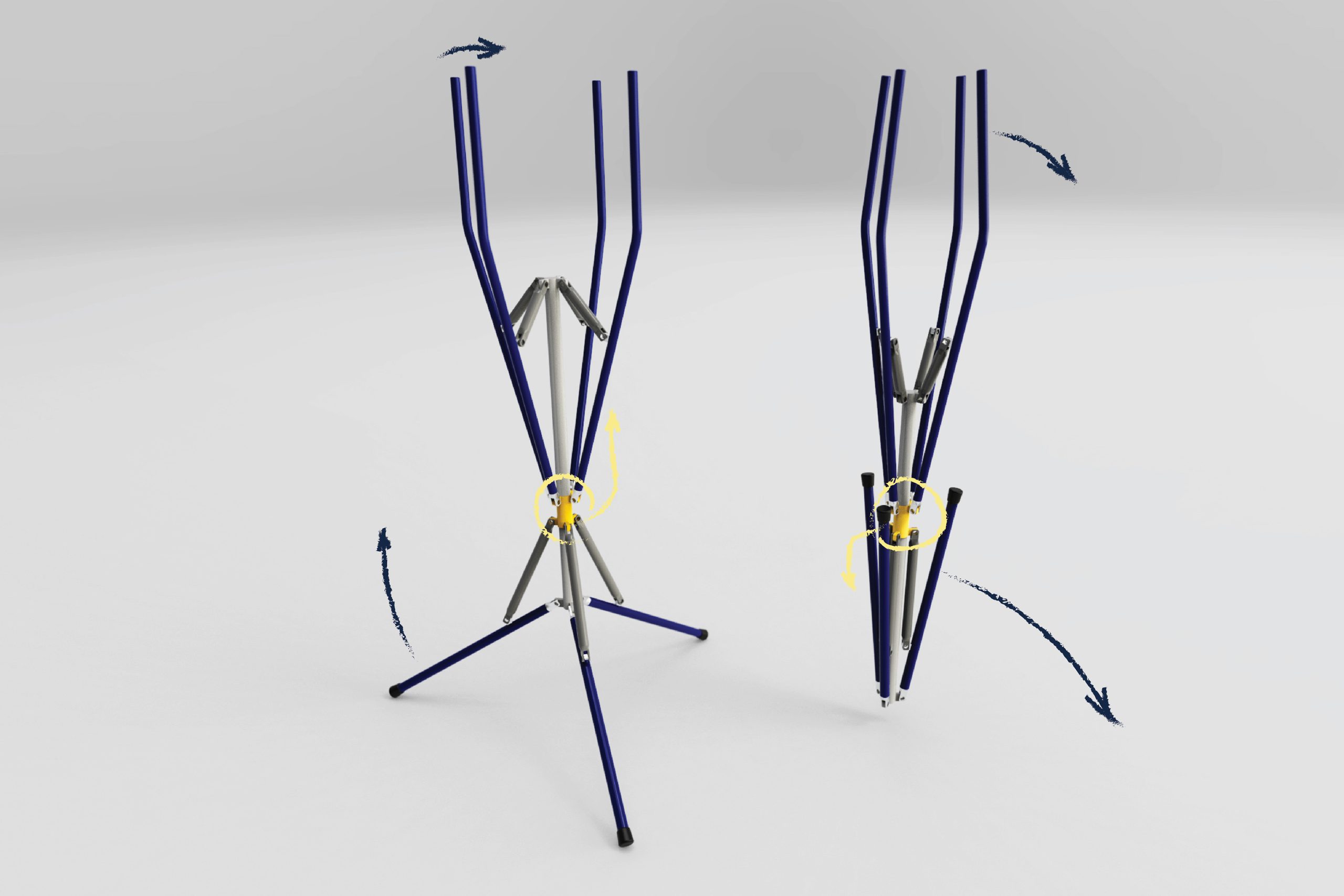 Developing the idea, finding mechanical solutions and developing the concept using 3D cad models and simple prototyping. Simple prototyping to test the mechanism, experimenting with the dimensions to find the optimum relations to create a smooth user experience.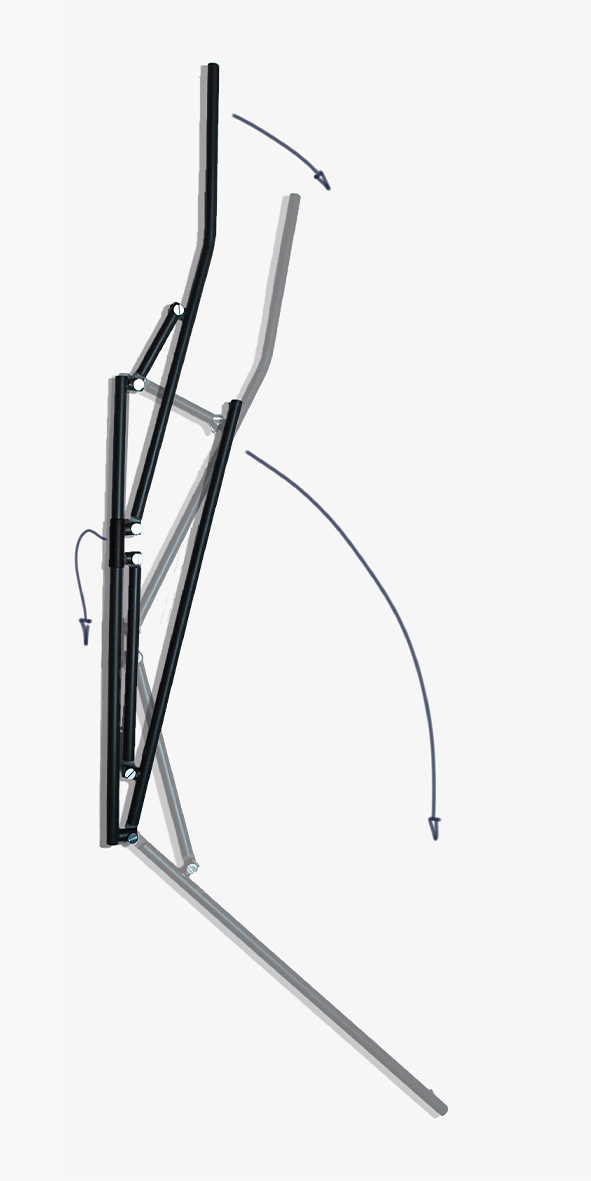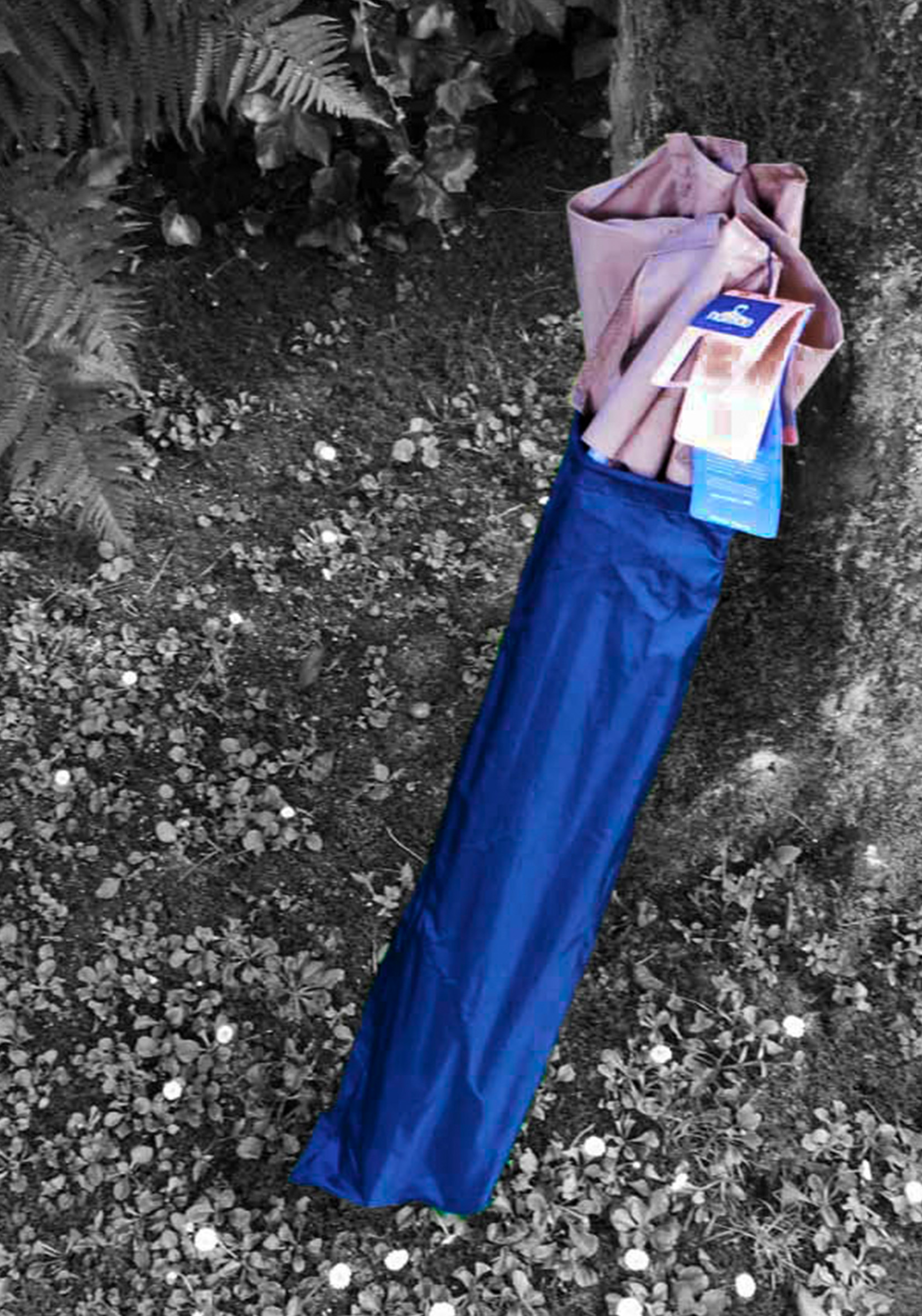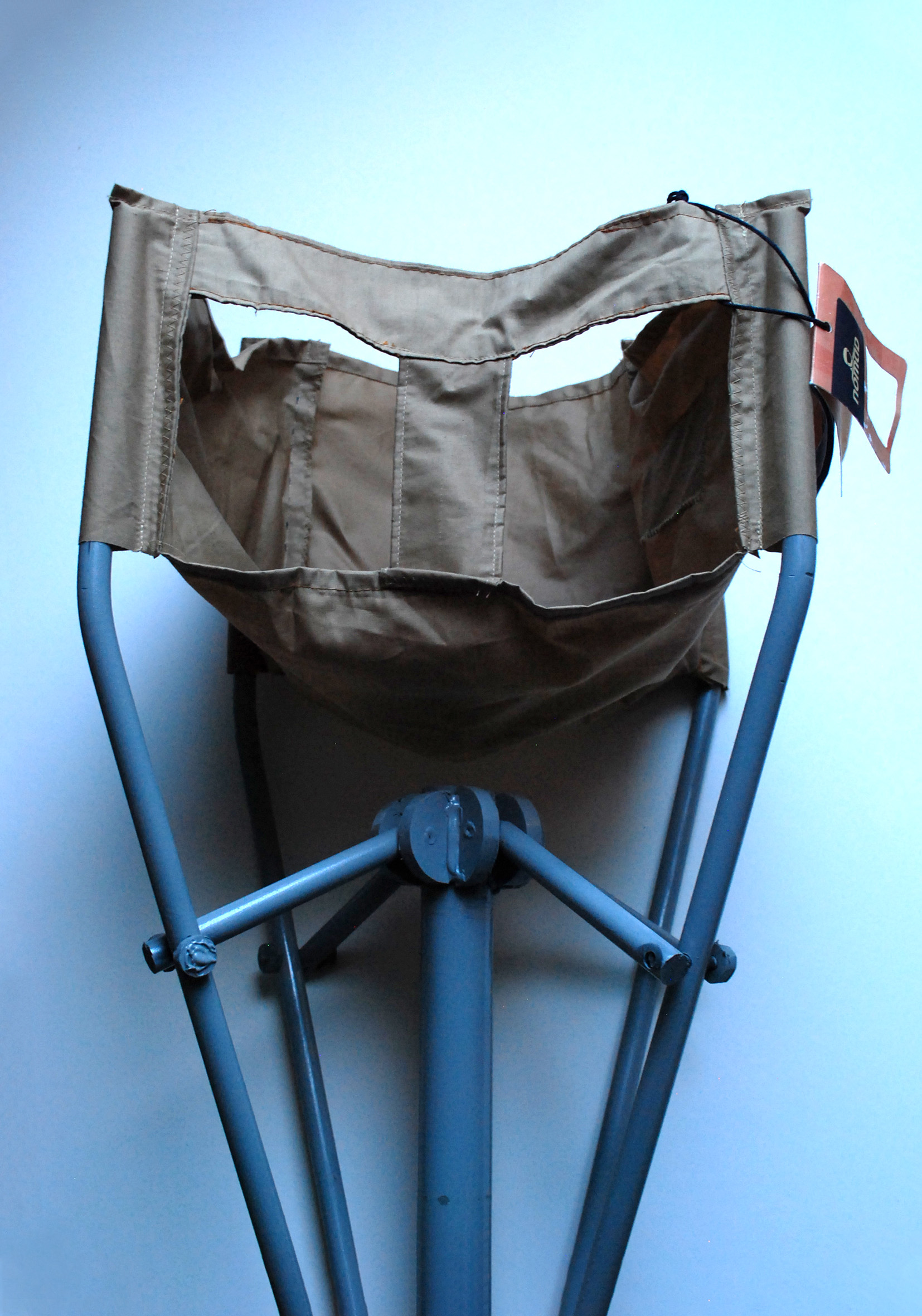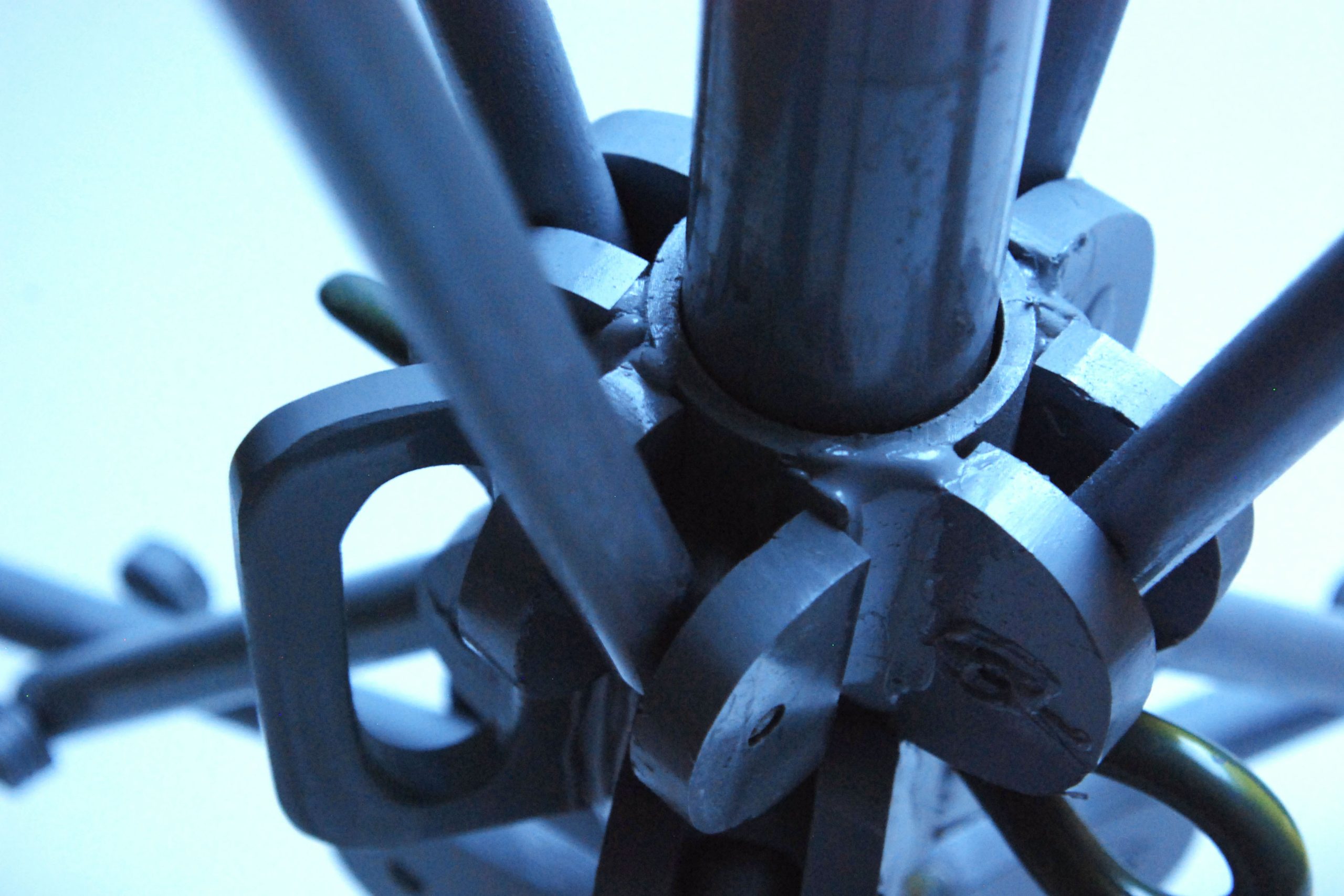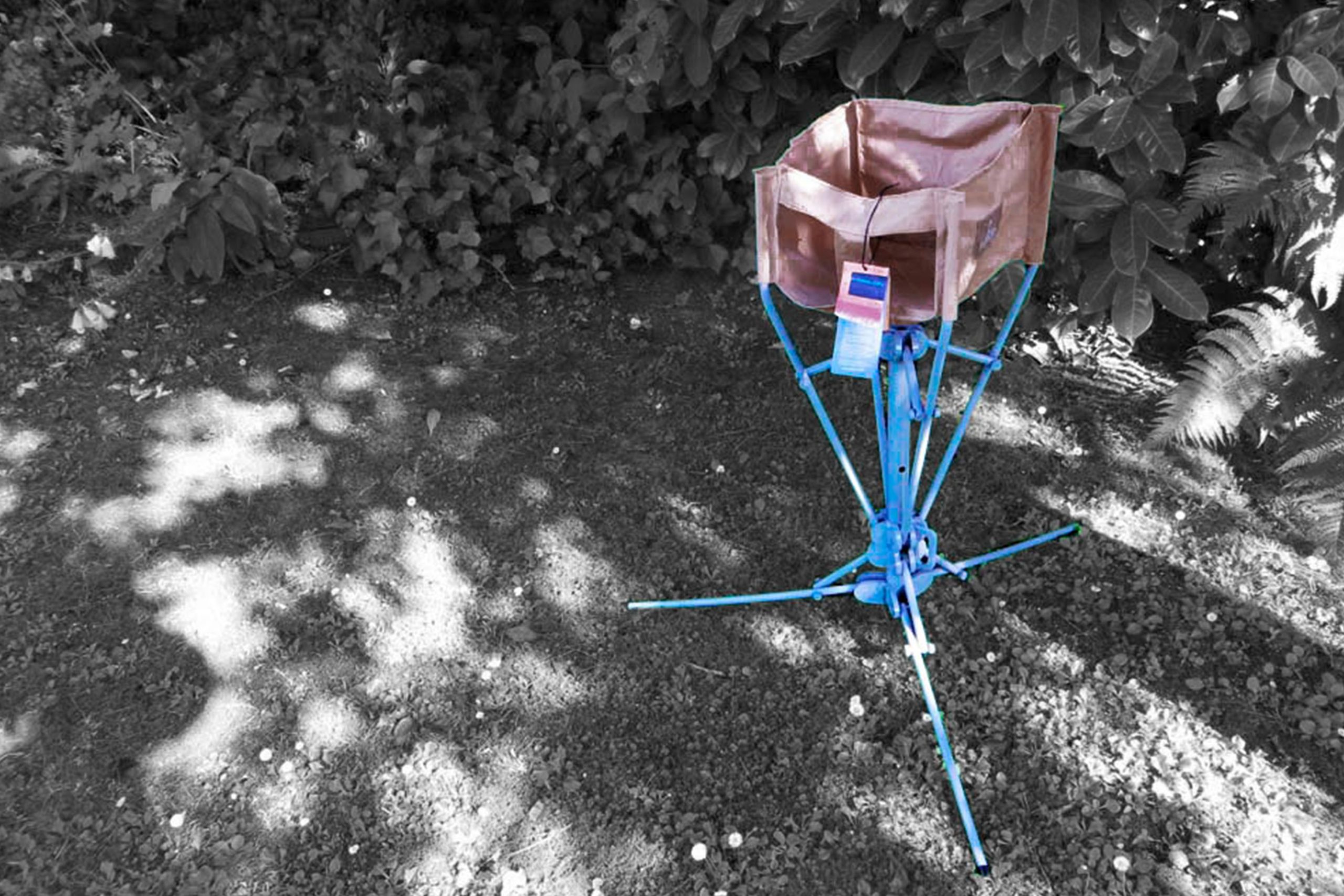 Using PVC rods, PVC plate material, adhesive and tent canvas, a full size model is made to test the functions and user experience of the chair.
for taking the time to browse through my work.